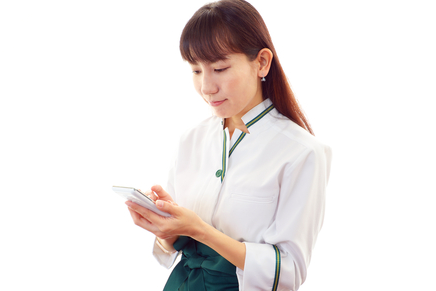 Mobile is rapidly changing the way people interact with technology, and hospitality is no exception. When speaking about the impact of hotel technology, the norm has usually been to focus on guest-facing mobile technology; from mobile check-in to in-room technology and everything in between.
It's not often that we talk about hotel operations and how mobile devices have become critical tools on the other side of the hotel experience. The assumption, of course, is that it is that guest who is travelling – not the staff. Why would staff need mobile technology? But forward-thinking hotels have begun to see where the real ROI of mobility lies.
By utilizing software delivered as a service (SaaS), and moving on-premise legacy systems to the cloud, property hardware requirements are minimized, overall cost of ownership is reduced and upgrades become much easier and more regular. In addition, when applications such as PMS and POS are cloud-based, staff can process orders, bookings and payments directly from a tablet or mobile device. Service requests get immediate execution from wherever the guest is located in the hotel. That on-demand capability immediately elevates a hotel's perceived service level.
But a hotel can also gain great operational advantage by using cloud based mobile housekeeping service solutions. Housekeeping staff can use their own device to log into the hotel "PMS" and check which rooms are ready to be cleaned and update the status when they are ready for guests. Using remote and instant room status updates means no more calls to the front desk! Housekeeping can efficiently move through rooms and front office staff are free to focus on the day-to-day business of looking after their guests.
It doesn't end there. Managers can assess live performance anywhere (home, car, lobby, etc.) and can spend more time in front of guests instead of in some back office. Likewise revenue management can react to hotel and market conditions in real time to make rate adjustments.
Well-executed operational functions are a key determinant of whether a guest's stay meets their expectations and whether they check out satisfied. Emerging and innovative mobile technologies can drive unprecedented change in the way hotels operate and serve customers by improving operating efficiencies, increasing hotel revenues and enhancing guest services.
It is about time that "What is your mobile strategy?" is not answered simply with, "We have a mobile website." Mobile technology is about efficiency and service – regardless of who is holding the phone.
By Karen O'Neill, StayNTouch