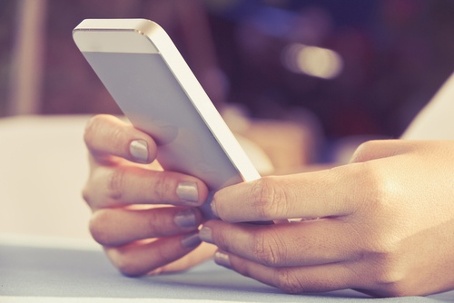 The concept of messaging has been around a long time and is even thought to predate the World Wide Web. It was not until the mid nineties that we saw a wave of instant messaging / chat services emerging such as AIM, Yahoo and MSN Messenger – all of which gained huge popularity. Fast-forward a couple of years and messaging services have notably changed how we now communicate in both our personal and professional lives.
We've turned to messaging apps such as WhatsApp and Facebook Messenger, Google Chat and Skype to connect with family, friends and colleagues. Back in 2013 messaging Apps saw astronomical growth with usage up by 203% in one year alone. So, it shouldn't come as much of a surprise that some industries are starting to utilize the technology to better communicate with their customers.
Retail of course are ahead of most industries to grasp onto the use of chat services. Last Summer Nordstrom launched TextStyle to allow customers to be in touch with, as well as buy directly from, sales associates or personal stylists within the same text conversation. "They're [customers] living with their mobile device, so we're communicating with them in the way they prefer. If we call them, they might not pick up; if we email them, they may not look at it. But with text, you will open it. That's how we've been taught to treat messages," Ryan Babenzien, founder and CEO, Greats. Clearly retailers have become savvy at solving online customer service headaches and have made shopping that bit easier all with the use of messaging and chat services.
However, while many hotels still handle the majority of customer service inquiries over the phone, email, and social media channels, brands looking to stay ahead of the curve have been turning to mobile messaging. Marriott is one such example that provides guests with real-time conversations with staff before, during and after a visit. "As technology continued changing consumer behaviours, we know our guests want control in how they communicate with us, including through their preferred way of communicating, via their mobile devices— our guests are able to have a dialogue and know their request is being taken care of without needing to follow up or break their routine… We believe just as you can text with friends and family, why not be able to text with your hotel or any travel company?" Michael Dail, VP Global Brand Marketing, Marriott Hotels & Resorts at Marriott International.
With messaging and chat services the hotel stay is no longer confined to the walls of the hotel. They allow a single staff member to interact simultaneously with multiple customers, not just one over the phone. Chat is a versatile, effective way to 'chat' to guests in a place they are already conversing and in a way that feels personal and not too invasive or pushy. "A mobile-first approach is required for satisfying consumers' growing reliance for mobile communications and orchestrating all communication channels in a brand's omni-chanel customer engagement strategies. Mobile messaging will drive faster, more context-based engagement…" Marco Lafrentz, Product Manager, Tyntec.
Messaging and chat services are rapidly becoming another way that technology is transforming what is thought of as a good service experience and how it is delivered.