How Check-In Wait Times Impact Hotel Guest Satisfaction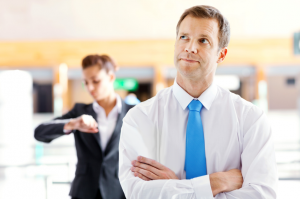 No one likes to wait in line. Hotels, particularly resorts, deal with high volumes of customers at peak times and lines at the front desk are often the norm. A long wait for hotel check-in can be painful for guests arriving after a grueling day of travel and naturally has an extremely negative impact on guest satisfaction scores.
A study completed by Cornell's Center for Hospitality Research supports this natural disdain for waiting in line. Based on two years of data with guests from eight different countries, their study found that guests' tolerance of delays during check-in vary significantly by nationality. The study looked at country-level differences in wait time and identified "breaking points" that resulted in a negative impact on guest satisfaction:
Guests from USA: 5 minute tolerance
Guests from Canada: 7 minute tolerance
Guests from France, Germany, Italy and Spain: 15 minute tolerance
Guests from UK: 17 minute tolerance
Guests from Japan: 30 minute tolerance
For guests from the United States, exceeding the "breaking point" of a 5-minute wait results in a 47% decrease in guest satisfaction!

So, with this information at hand, why are most hotel check-ins still so archaic?
"The issue with hotel check-in at present isn't really due to technical limitations. It's the conflicting human goals involved. Hoteliers have traditionally conceived of check-in as an important high-touch service moment, not a solely transactional function…I'm a fan of these hospitality goals, but the trouble is when they come at the expense of speed and efficiency – and without giving guests any choice in the matter." Micah Solomon Customer Experience Consultant.
In other industries, such as the airlines, the efficiency of self-service check-in has eclipsed staff-assisted check-in, which is now painfully slow to many of today's travelers. Research indicates that the mere availability of solutions like mobile check-in – allowing travelers to bypass the front desk and proceed directly to their rooms – has an impact on consumer hotel selection decisions. A study conducted by Opinion Research Corporation (ORC) found that 76% of people said being able to check-in ahead of time would minimize potential frustration, and 41% indicated they would be more likely to select a hotel that offers the convenience of advanced check-in via web or mobile device over one that does not.
Choice. That is the new service goal for hospitality. Yes, guests still like the high-touch services experience – but only on their own terms. Offer your guest the prospect of greater convenience and time-savings at check-in, and you will ultimately influence their decision-making process and overall guest satisfaction.
By Jeff Mayerczak, StayNTouch