Travel is no longer merely about convenience; it's about experience. Guests are now looking for alternatives to the conventional, cookie-cutter hotel stay and in turn some astute hoteliers are striving to appeal to the predilections of next-generation cosmopolitan travellers. Well-established hotel brands and new comers to the market are taking a fresh look at hotel design, revitalizing rooms, common areas and everything in between.
A new breed of hotel with reasonable rates; with modern spaces that feel luxurious without being fussy or sterile; encompass the local community with locally inspired amenities and grab-and-go meals; their lobbies are communal spaces where guests can be together but work separately if desired, feature nooks where people can interact gather and socialize; and of course all offer new tech-forward services such as like mobile check-in and room remote apps that can be synced with the guest smartphones.
Airbnb's Impact on Hotels is Less than Perceived – True or False?
There are so many hotels we wanted to include on our list, but here are 8 of our favourite most forward thinking hotels in the world (in no particular order!).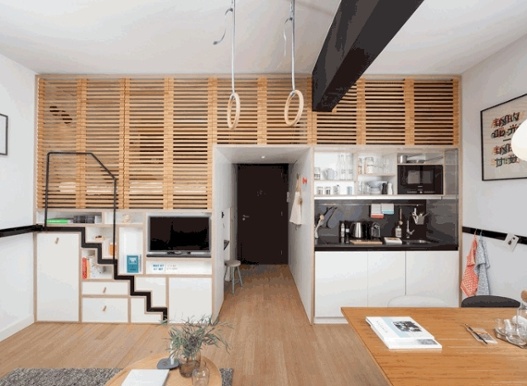 Zoku Amsterdam: Zoku is said to be the "Next big thing for people who work or travel" and has been described as a futuristic hotel, like "We Work" combined with AirBnb". In a nutshell, Zoku is one of a growing number of distinctive properties worldwide that has moved away from traditional, choosing instead to dispense with the reception desk and room-service in favour of a co-living vibe, with creativity-inspiring communal spaces targeting long-stayers.
Zoku offers up affordable (the longer you stay the cheaper it is), smartly designed lofts that merge work and living space. Rooms are space efficient and most come with well-equipped kitchenettes. Guests even receive a starter pack with bin bags, cleaning materials, olive oil and more, with extra equipment (such as woks and rice cookers) available from a pantry on the landing.
Instead of traditional room service, there's a 24-hour 'Everything Store', while regular guest events range from yoga classes to cheese-tasting and talks. If you are looking to relax, you can take a rest on the hammock-lined roof garden that includes an honesty bar with craft-beer taps, a games room and a sun terrace.
Needless to say – Wi-Fi is exceptional, and free, and you can self check in and out in advance via Zoku's app.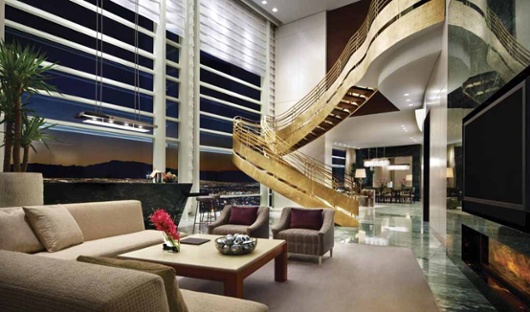 Aria Las Vegas: Aria was described in 'Popular Mechanics' as possibly "the most technologically advanced hotel ever built".
Offering self-service check-in and out, guests can open their rooms using their smartphone instead of a key. All guestrooms are equipped with smart functions; rooms can detect when a guest enters and automatically trigger functions like adjusting lighting, opening the curtains, playing music, turning on the TV and regulates the temperature when a guest enters or leaves the room. What's more, the technology is able to memorize guests' personal preferences and restore them when they return to their room.
Interactive tablets are also installed in all 4,004 guestrooms, meaning that guests can not only adjust key room settings in one simple touch, but they can also order various amenities, request food and drink or schedule a spa treatment.

Guests can also elect to have the Aria push notifications sent to them so if a Black Jack table opens up when you're in the vicinity of it, you'll be the first to know.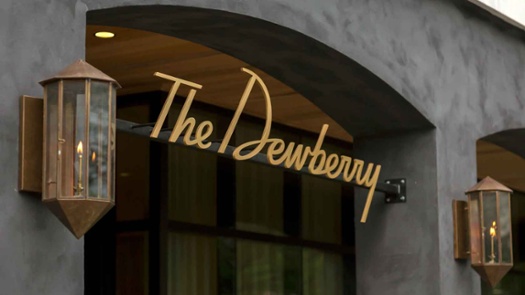 The Dewberry Charleston (South Carolina): Featuring in Forbes top 25 coolest hotels to one of New York Times 7 new notable hotels, The Dewberry has gained a lot of recognition amongst other recently renovated luxury brands.
The building was originally commissioned by John F. Kennedy in 1964 and occupied for 35 years until Hurricane Floyd severely damaged it in 1999. It remained closed until 2016, when The Dewberry opened its doors having renovated, repurposed and transformed the property from austere 1960s federal building into a spot-on mid-century-mod-inspired hotel. Today, The Dewberry stands as an intersection of Charleston's past and present; a luxury hotel offering old world charm juxtaposed with a distinctive modern edge. The overall design is refined and timeless.
Overlooking the city's historic Marion Square, the property has 155 rooms, each with eclectic furniture; there's also a spa and a Southern restaurant, Henrietta's Brasserie – which has been open since June and is already a local favourite!
Of course Wi-Fi is available throughout, and traditional systems have been dropped in favour of greater guest engagement i.e. guests have the option of self check-in and out or can check-in via 'mobile' staff that provide a short tour through the hotels "Living Room" lobby and while checking guests in via tablet – pretty nifty.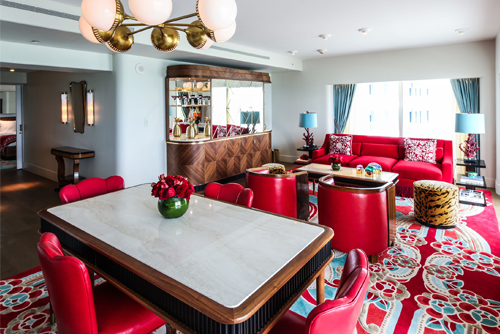 Faena, Miami Beach: The Faena Hotel Miami Beach, a new, art-centric hotel that is making waves in the city's new Faena District. Originally built in 1948 by businessman George Sax, the hotel – which was a mainstay in the 1950s and '60s for Hollywood icons such as Frank Sinatra and Marilyn Monroe – was the first luxury property to grace Miami Beach, instigating the myriad luxury hotels that now line the strip. Recently reopened, the Faena Hotel is an art deco fantastical aesthetic with theatrical art and South American-inspired elements intertwined.
The property has all the frills of luxury, such as butler service for every guest and a spa. Guest rooms are theatrical that encapsulate old-world grandeur with lashings of sumptuous Faena red velvet and cool blue-tiled bathrooms. More distinctive are the 150-seat theatre, home to a cabaret-style show on weekends, and a pristine 100,000-square-foot swath of beach.
Technology also features here; guests can self check-in and out, smart elevators allow you input your floor from the lobby and tablet butlers are available in each guestroom.
Why Faena went to the effort of developing not just the hotel, but an entirely new district around it? "Because [building an entire district] allows me to create my point of view of how a Utopian place should be."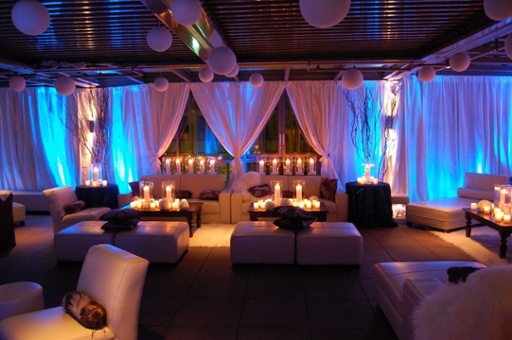 Hotel 1000 Seattle: Every room inside Hotel 1000 is equipped with an electronic doorbell that detects body heat, sensing if anybody's inside. Meaning the built-in infrared detectors alert housekeeping staff as to when a room is occupied, thus avoiding any unwanted encounters or interruptions. The hotel also boasts a fully converged IP infrastructure that allows guests to choose their own room temperature, artwork and music.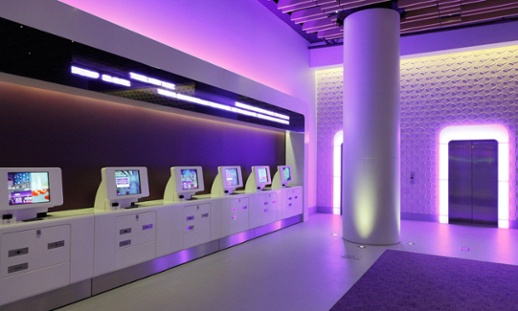 YOTEL London Heathrow: While YOTEL New York has certainly received a lot of attention for it's automated check-in, rooms with audio-streaming walls, super fast Wi-Fi, motorized beds that fold for extra floor space and of course more notably for its coolest feature i.e. "Yobot", YOTEL's concierge a 15-foot robotic arm that sorts bags and stows valuables into safety deposit boxes – one of YOTEL's sister properties, YOTELAIR, located in London's Heathrow airport, deserves a spot on the list. As you would expect, technology features here, just as with all YOTEL properties – free Wi-Fi and TVs to keep you entertained, comfy adjustable SmartBed™ etc.
The best thing, and the whole concept for this hotel, is that it is actually located inside the airport terminal and is designed as a place to freshen up and catch some Z's between stopovers and/or an overnight place for early flights or late arrivals. Weary travellers can check in and out anytime you choose, day or night and pricing is by the hour with a 4-hour minimum stay to suit you! – All in all, pretty clever and extremely useful.
Blow up Hall 5050 Poland: Described as a high-end, innovative, boutique hotel this hotel combines art and technology – The name itself, "5050", is derived from the idea that the hotel consists of 50% of pure art, while the remainder is determined by the specifics of a given enterprise.
On entering the hotel an enormous digital art installation captures guests and then projects the image back in a series of stylised surveillance shots. Guests will also find no reception desk here, instead the hotel offers free Wi-Fi throughout and provides guests with iPhones upon check-in that use digital recognition to navigate users to the correct room and unlock the door.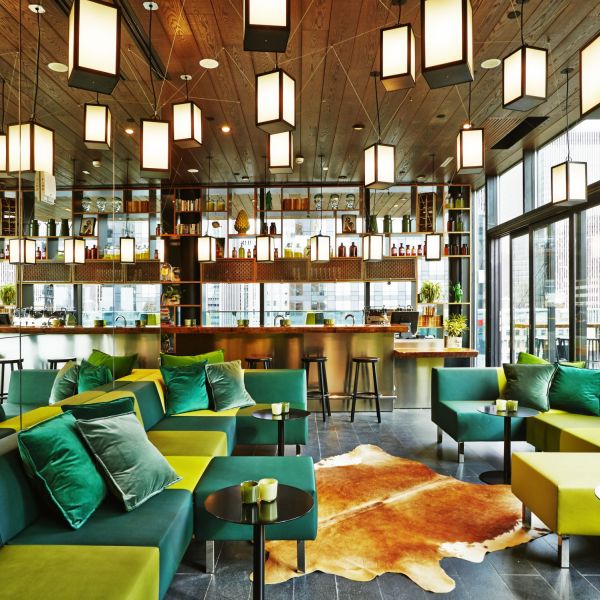 CitizenM: Starting out originally in Amsterdam, CitizenM now has a number of properties in London, Paris, Glasgow, Rotterdam and New York. They describe themselves as affordable luxury for the people, who reflect and learn from the needs of the new mobile traveller. With a love for quirky details, their hotels are of contemporary design with technology that enables a streamlined experience and friendly, efficient service.
Lobbies are more like living rooms, restaurant and bars have been swapped for baristas and canteen style eateries with fresh coffee and grab and go hot food from Sushi to Salads and everything in between.
The CitizenM offers self check-in and check-out service and each room comes equipped with its own 'Mood Pad' (tablet) (or you download an app) allowing guests to navigate and control the lighting, temperature, curtains and the standard 40-inch smart TV, to create the perfect ambiance – It will even let you turn on the door's "Do Not Disturb" sign and set alarms for your morning wake up call. There's also an app that uses virtual reality to provide information like a nearby restaurant or bar.
These are only a few of our favourites – do you have any others that we should add to our list?