5 Things To Consider When Evaluating A New PMS Post Pandemic
The hospitality industry was devastated by the COVID-19 pandemic, but fortunately the industry is on the verge of a major recovery. But just because it recovers, does not mean that hospitality will return to the pre-COVID "normal." New challenges like labor shortages and enhanced hygiene standards will remain challenges for the foreseeable future. Conversely, new technologies and emerging market segments can present lucrative opportunities for innovative hoteliers 一 if they have the foresight to capitalize on them. In this environment, the right PMS must be native to the cloud and guest-centric, facilitating a hotel's own unique version of the ideal guest experience. But it also must be staff-centric, and owner-centric: It must streamline operations, and be intuitive and easy for staff to use, while also providing owners the flexibility, scalability, and profitability to more easily grow their business.
Will the PMS Help Expand Your Hotel's Talent Pool?
Hotel professionals choose the profession because they love serving guests 一 not because they want to wrestle with clunky and confusing technology. In a climate where the labor force is already challenging, no owner or manager should be forced to turn down the application of a potentially amazing employee,just because they don't have experience using an outdated or cumbersome PMS. At StayNTouch, we've designed a flexible and guest-centric PMS that is both easy-to-use and easy-to-master, with a colorful and intuitive UI that features "drag-and-drop" and advanced "select-and-click" technology. We've also made our system easy-to-train on, with the option of either remote or in-person implementation from a dedicated implementation team, a comprehensive product knowledge base, and a complete self-paced eLearning training course.
Will the PMS Help Ease your Operations & Facilitate Staff Productivity?
Even though the pandemic is drawing down and the travel industry is in the midst of a recovery, many hotels are struggling to deliver exceptional cleanliness and service with significantly fewer staff members. Fortunately, a flexible and guest-centric PMS enables your hotel to deliver enhanced service on a lean staff. StayNTouch's PMS automates many common repetitive administrative tasks 一 such as housekeeping task management, report scheduling, and bulk check-in 一 so your staff can spend less time buried in their screens, and more time interacting with guests. We've also completely streamlined staff communication, with instant room updates and key performance metrics automatically sent to each associate's tablet the moment they occur. And because our PMS runs on a tablet, we empower staff members to break free from the front desk and serve guests wherever they are on property.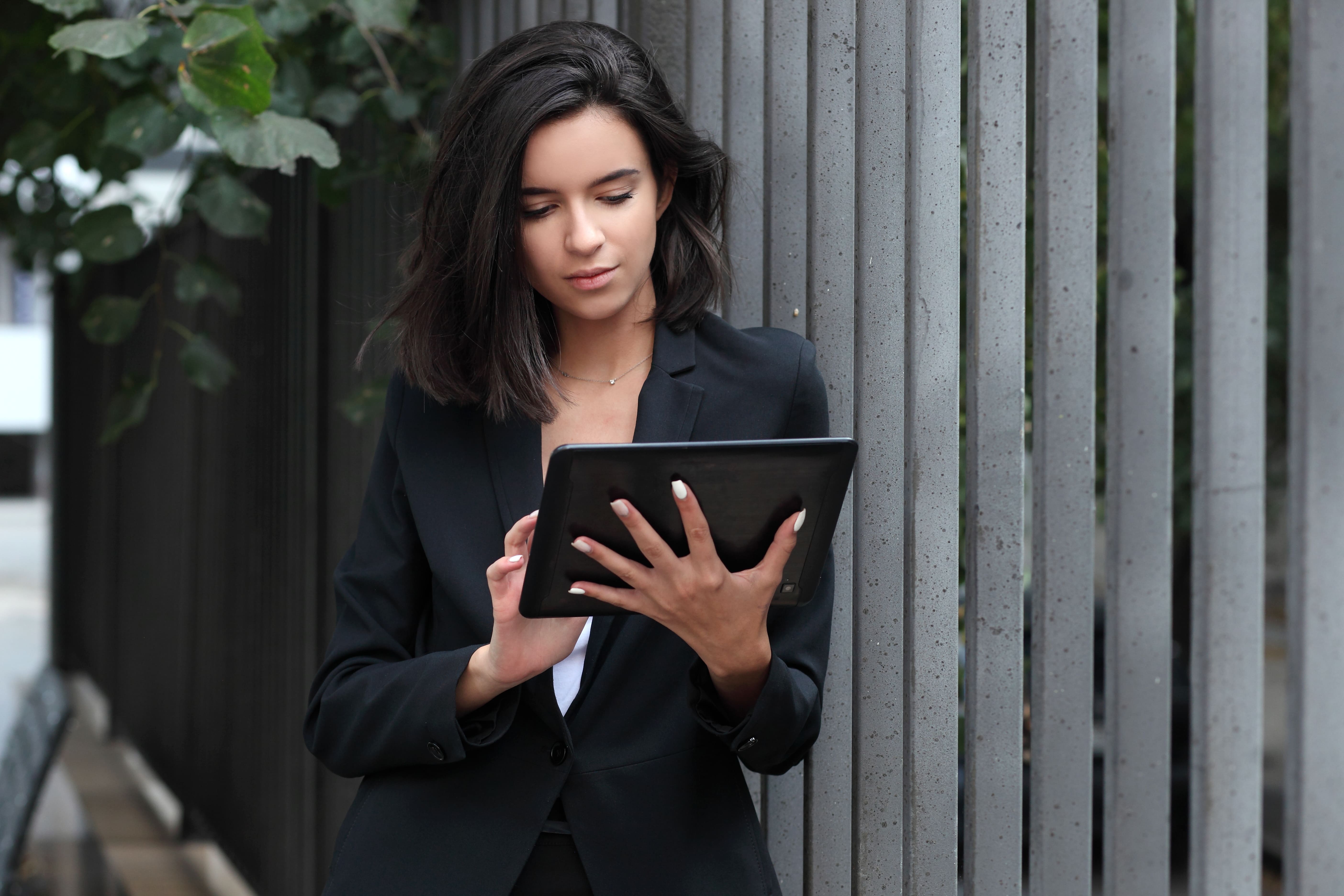 Can you Provide a Completely Contactless Welcome Experience?
As COVID-caseloads continue to decline and vaccine acceptance increases, people are becoming increasingly comfortable with traveling again. But they still want their hotels to maintain a hygienic and socially distanced environment. One way to do this, while also promoting convenience and personalization, is to give your guests the option of a fully contactless mobile or kiosk based welcome experience. StayNTouch's contactless solutions allow your guests to check-in either directly through their smartphone, or through any number of guest-facing smart-kiosks, strategically placed to compliment your lobby's aesthetic and promote social distancing. And because our PMS is based on a webhook-enhanced, open-API architecture, we are able to seamlessly integrate with a number of different third-party contactless payment gateways, keyless entry systems, mobile guest messaging platforms, so your guests' welcome journey can be entirely mobile and contactless.

Will the PMS Help Drive More Revenue While Enhancing Your Guest's Experience?
COVID-19 has changed the hospitality industry forever, presenting new challenges 一 and some key opportunities 一 for hoteliers to overcome. Hotels must have the foresight and flexibility to capitalize on these new market segments and evolving consumer behaviors if they are going to succeed in the new normal.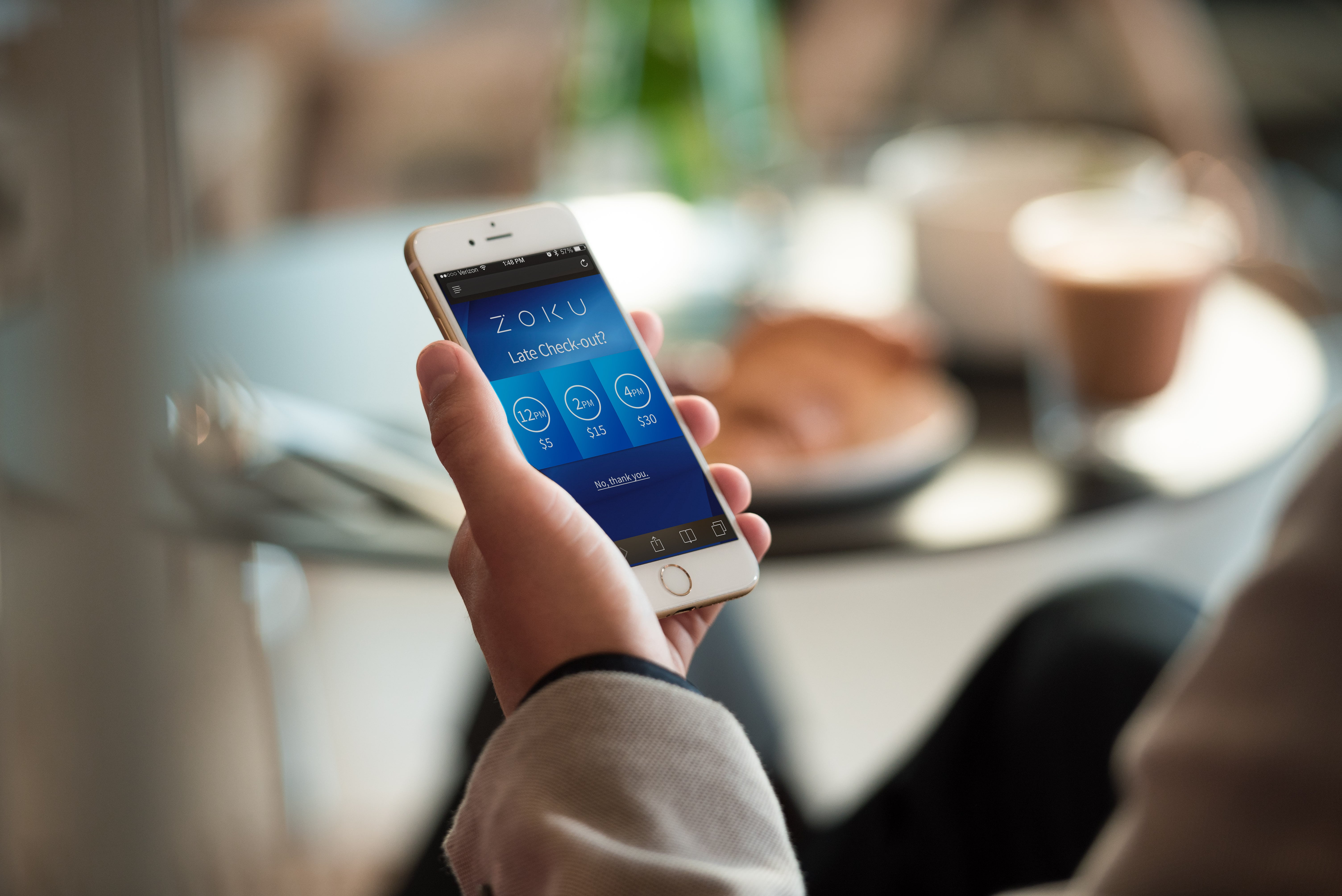 Contactless check-in is one key example: Innovative hoteliers will view a contactless welcome experience not only as a hygienic necessity, but as a key opportunity to enhance the guest experience and gain additional ancillary revenue. StayNTouch's PMS coupled with our Guest Mobility solution can enhance your guests' stay by sending targeted, automated offers for room upgrades, amenities, and loyalty benefits directly to your guests' smartphone. These offers are fully customizable and can be presented with vibrant images depicting the value of the upgrades to your customers. These revenue gains can be significant 一 StayNTouch clients have seen up to a 240% ROI. 
But the rise of contactless check-in isn't the only way the hospitality market is changing. Our guest-centric PMS can also capitalize on emerging market segments with its fully integrated day use/hourly rate functionality. Originally designed for use in airport hotels which cater to layover travelers, our hotel customers have begun to use hourly rates to reserve rooms as coworking space for remote workers, or for guests who want a luxurious and socially distanced dining experience.

Will the PMS Scale with Your Business, Easily?
Hotel's might still be striving for pre-pandemic levels of occupancy and revenue, but the industry won't be playing catch-up forever. Not only should your PMS be flexible enough to capitalize on emerging trends, it should have enough ease of scalability to naturally grow with your business.
StayNTouch Cloud PMS is hosted on Amazon AWS, giving it exceptional performance, greater reliability, and no scheduled downtime during upgrades. It can also deliver unlimited scalability, since its performance automatically increases with heavy use. StayNTouch's platform is also future-proof with guaranteed automatic and free system updates every three weeks. And because StayNTouch features built-in multi-property capabilities, you can rest easy knowing that your PMS will be ready when you decide to grow your brand. 
Choose a PMS Partner that can Help You Deliver the Guest Experience you Dream of!
Succeeding in the post-pandemic era requires new ways of thinking, and technology that can keep up with the most innovative hoteliers. Great technology, including a great PMS, should facilitate great hospitality by empowering hoteliers to deliver their own version of the ideal guest experience. Whether its streamlining their operations, delivering a cutting edge welcome experience, or reimagining the relationship between the hotel and its guests, a guest-centric PMS can facilitate exceptional service.