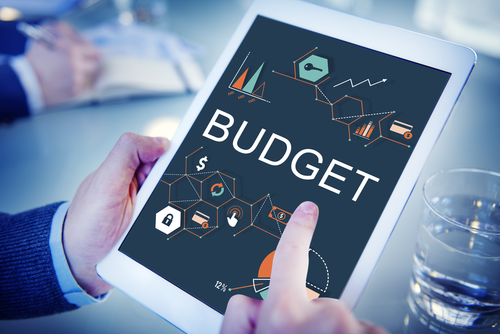 It's hard to believe it's that time of year again – budget season is nearly upon us. While there are many facets to every IT budget, from marketing to seasonal campaigns and everything in-between, we take a look at the technological side of things and focus on 3 areas we think every hotel should consider this budget season to help you plan for a more profitable 2017.
Customer Satisfaction is Priority #1 – this isn't one of our three key areas but this statement is what our budget considerations are centred round! According to Lawrence Gitman, "In a competitive marketplace where businesses compete for customers, customer satisfaction is seen as a key differentiator and increasingly has become a key element of business strategy".
Improving your overall customer satisfaction will elevate the overall perception of your brand, reputation, and ‒notably‒ bottom line. According to the Harvard Review, customers who had the 'best experience' spend 140% more compared to those who had poor experiences. Similarly, positive guest experiences and overall satisfaction lead to loyal guests and on average, loyal customers are worth up to 10 times as much as their first purchase. So guest satisfaction is key to ensuring repeat business and a healthy bottom line.
Here are three areas we believe are worth considering investing in 2017 to guarantee a happy customer on checkout.
Wi-Fi: Guests are highly connected and multi-device dependent; 45% of hotel guests travel with two devices or more and 40% with three or more – as a consequence, Wi-Fi has become an integral part of day-to-day life and not being able to connect is seen as a huge inconvenience. "There is pretty much universal acceptance that guests consider access to the internet as important a service as any other that a hotel can offer, beyond providing a bed and a safe environment." Tnooz.
For guests, Wi-Fi in hotels is no longer a luxury like bottled water, designer toiletries, or complimentary dry cleaning. It is now one of the key reasons for a guest to choose a hotel! According to recent surveys, 65% of guests' log-on to Wi-Fi within 7 minutes of check-in, 85% of travellers believe Wi-Fi in hotels should be free and a quarter of guests say that they would not stay in a hotel that didn't provide free Wi-Fi. This means investing in strong Wi-Fi and Internet technology is just as important as comfy beds and clean linens.
Automation: Guest Mobile Access: There's no doubt when we say that mobile has produced a permanent sense of immediacy. In many airports, it's no longer necessary to stand in a queue to check-in and as a consequence people are expecting the same kind of easy, technology-driven check-ins at hotels and want greater automation of services. According to the 2016 Cognizant Travel Survey, the majority of travellers would like to see greater automation with over half wanting to use their mobile device to receive bills (58%), check-in (54%), checkout (57%), pay for hotel services (51%), and open their hotel room door (50%).
Technology is changing guests' expectations of how hotels should interact with them and mobile technology is fast become an integral part of the check-in process, providing more flexibility to guests. Investing in mobile check-in means guests can notify the hotel of their expected arrival time and the hotel can automatically send mobile keys to the guests enabling them access to their rooms or they can have a programmed key waiting for them on arrival. Similarly, new mobile front of house systems now play a key role in welcoming guests and ensuring that their stay is as easy and carer free as it should be.
Personalisation: Hotel guests today are not just looking for great customer service but guests expect their experience within a hotel to be totally personalised to them – understanding your guests is the key to giving them good service. A recent survey by eMarket showed that 85% of Internet users expect personalisation and 75% of consumers get frustrated when it's clear companies are not personalising content.
Hotels have long amassed a goldmine of data but have underused it. Tapping into and utilizing guest data has become a priority to deliver the personalization that travellers want. "If guests don't find what they want from you and you aren't leveraging your data in the right way to serve them, they will move onto a competitor," Henry Harteveldt, Travel Industry Analyst. Investing in a mobile PMS allows hoteliers to easily keep track of guests' personalized preferences and provides a system for delivering individualized relevant real-time offers to on-the-go guests.
"Having guest data is absolutely priceless… guests have the ability to vote with their cheque book. The more you know about the guest, the better you are able to tailor your offerings" Joe Kurth, GM Pfister, Historic Independent Hotel.
A guest's stay and their satisfaction on checkout is now characterized by a focus on technology-driven and personalized experiences.
The proliferation of smartphones provides an opportunity to hoteliers to develop and improve hotel customer service as a competitive advantage. Mobile allows them to have a more convenient, informed and valuable relationship with their customers leading to increased guest satisfaction and loyalty along with a welcomed, and noticeable difference to that all important bottom line.



Learn more about Hotel Software solutions from StayNTouch