Windsurfer CRS by SHR Integration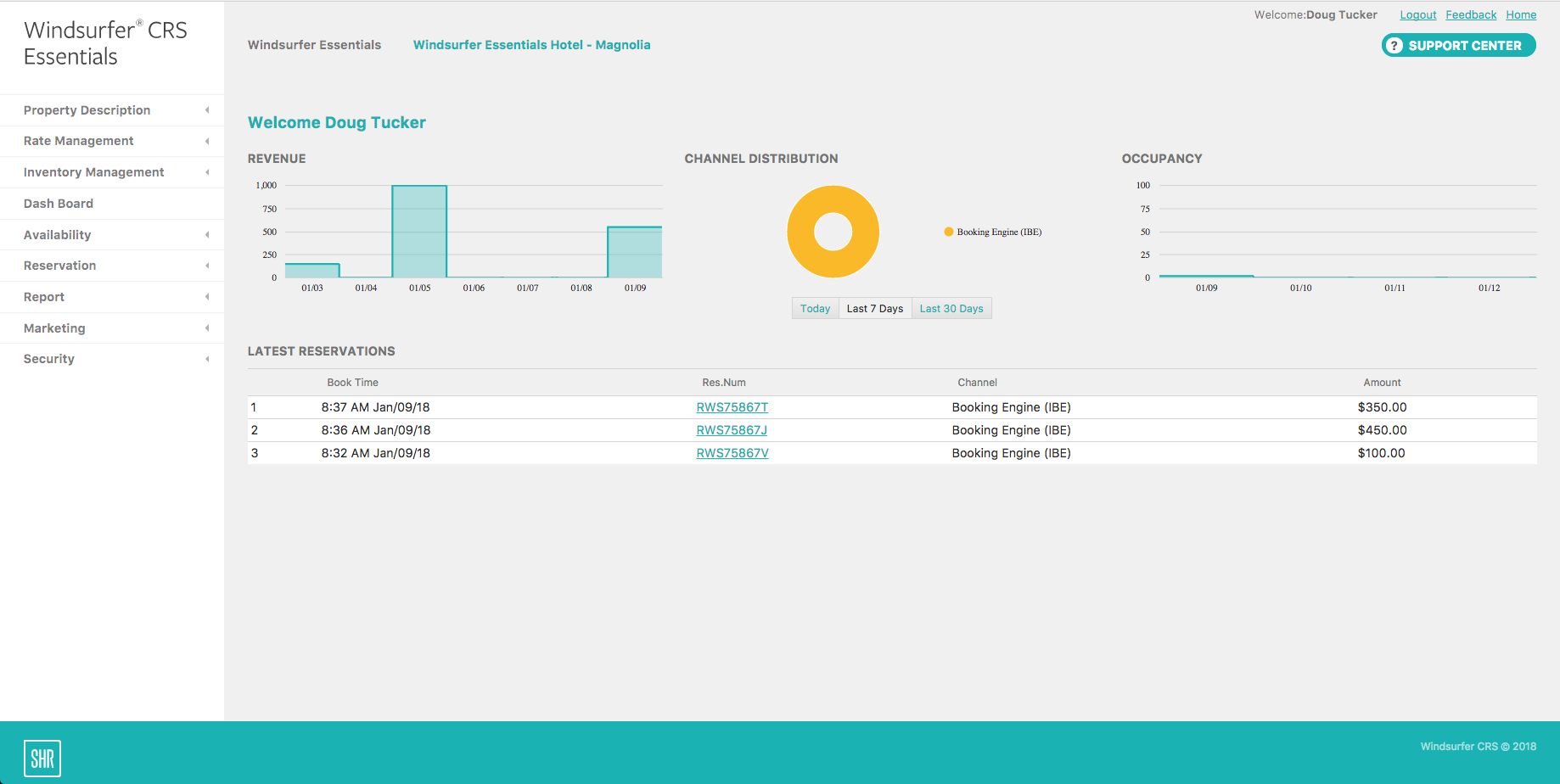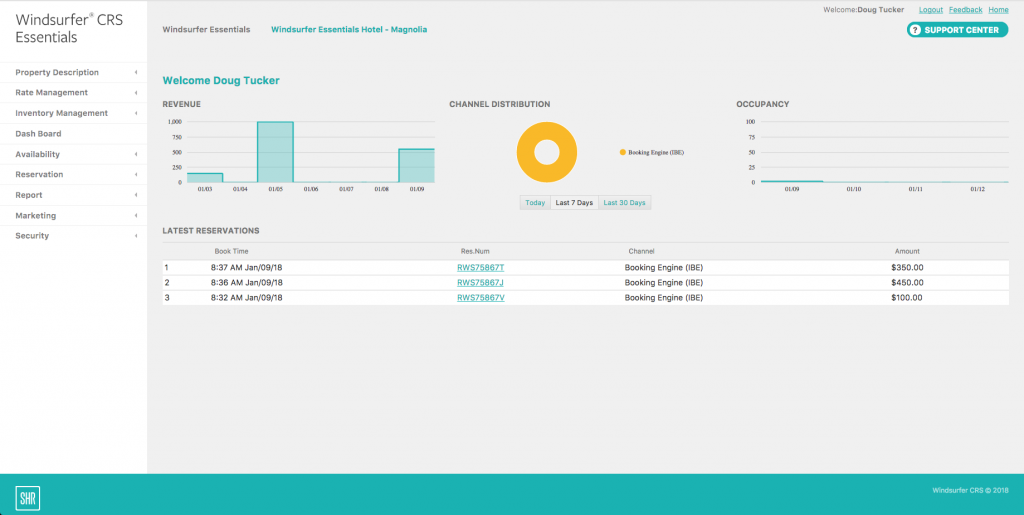 Product Descriptions
SHR provides hotels sophisticated tools and services that help execute their reservation and distribution strategy while optimizing the profitability of their room inventory.
Windsurfer® CRS

Responsive and flexible, Windsurfer lets you easily merchandise and sell your rooms, packages, and add-ons in virtually any way you choose.
SHR Wave™ RMS
Offering the best of AI with a human touch, Wave lets today's Revenue Managers break free from having to solely trust the 'black box' they are normally bound to by other revenue management systems.
SHR Maverick™ CRM
The robust, powerful guest management software of MaverickCRM gathers all guests' profile data from the integrated systems and aggregates it. MaverickCRM matches and cleanses profiles and creates microsegments that optimize recommendations for client communication and building out a custom loyalty program with guest portal. MaverickCRM also provides a built-in, easy-to-use, integrated marketing program for email and text message marketing and campaign management
Why These Products?
Windsurfer® CRS

Offering a responsive design, shopping cart-style booking process, persuasive messaging, and other unique features, it is fully optimized for single-property independents, multi-property groups, and large hotels. Windsurfer and StayNTouch work on an "Advanced Two-Way" model. Allowing for the delivery of Reservations made through the CRS connections to the PMS as well as receiving all Rate, Inventory, Restrictions, & Reservations from the PMS. Giving you the full picture of bookings in both systems.
SHR Wave™ RMS
With its unique Strategy Builder tool, Wave brings revenue managers AI models that can be adjusted to fit your hotel's particular strategy, while allowing for more transparency in pricing recommendations. Wave and StayNTouch feature an '1.5-Way' model This allows for valuable reservations and group data to pass between the two systems for WaveRMS to generate decisions for the hotelier.
SHR Maverick™ CRM
MaverickCRM provides hoteliers a flexible, profile based platform to create a dynamic loyalty program as well as transactional and targeted marketing communications. MaverickCRM and StayNTouch feature an 'Advanced Two-Way' model This allows for valuable reservations data to pass between the two systems for the hotelier to set up communication rules for transactions & marketing messages within MaverickCRM.
Key Features
Windsurfer® CRS
Customizable Booking Engine with multi property, language & currency options
Full GDS Connectivity
Hundreds of Online Travel Agent Connections
Chain and Hotel Group Management Features
Enhanced Rate Management
Extensive Reporting
Integrations with Payment Gateways, Marketing, Revenue Management and Client Relationship Management Systems
SHR Wave™ RMS
AI powered Algorithms
Strategy Builder
Enhanced Reporting
Group Displacement Module
SHR Maverick™ CRM
Automated Profile Management
Loyalty / Rewards Program
Guest Online Portal
Campaign Management for Email & SMS Marketing
Surveys, Questionnaires and Comprehensive Reporting