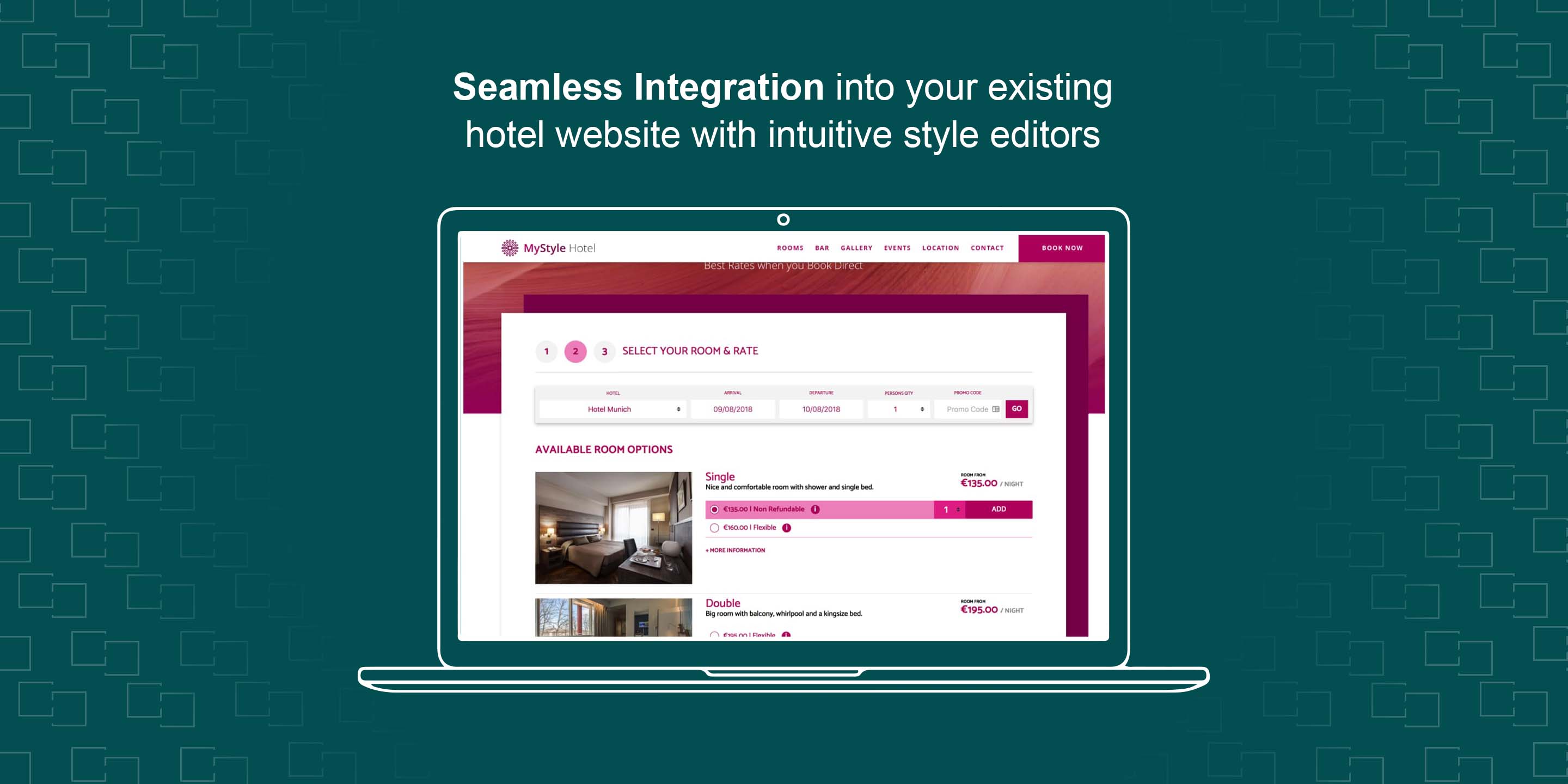 Product Description
The myIBE is a beautiful booking engine that is seamlessly and fully integrated on your hotel website. Our team has created the best possible collaboration between technical intelligence, carefully constructed UI and robust battle testing to produce an Internet Booking Engine experience your guests will love. Benefit from the excellent conversion, generate more direct bookings and increase your sales!"
Why This Product?
The myIBE gives you the possibility of an irresistible booking process running directly on your hotel website (the guest is not forwarded to an external site). Tight Stayntouch integration allows for details to be updated in 1 place.
Who Uses This?
Hotels and chains around the world.
Key Features/Benefits
Can be seamlessly embedded into your existing hotel website
An intuitive, fast and smooth user experience persuades users to book direct
Add to your website with 3 lines of code: Integration can be handled easily with guidance from our expert HTML+CSS integration team
Choose colours, font & logos to create a smooth brand experience
Use our open CSS classes to design an unique looking IBE, seamlessly integrating with your website
Mobile first UI: Make your property bookable from any device by providing an easy booking process on all devices
Payment Integration with Saferpay and myCheck
Track conversions directly on your website
Easy to trial: month-by-month payment, no long-term tie in. Minimum fee based on 50 rooms per month
Looking for more? There is more! We offer the option to customize the myIBE directly to your needs. Our team of designers and developers are on hand to manage your individual requests, starting from simple design tweaks up to changes in the workflow of your IBE.