MyCheck Payment Solution Integration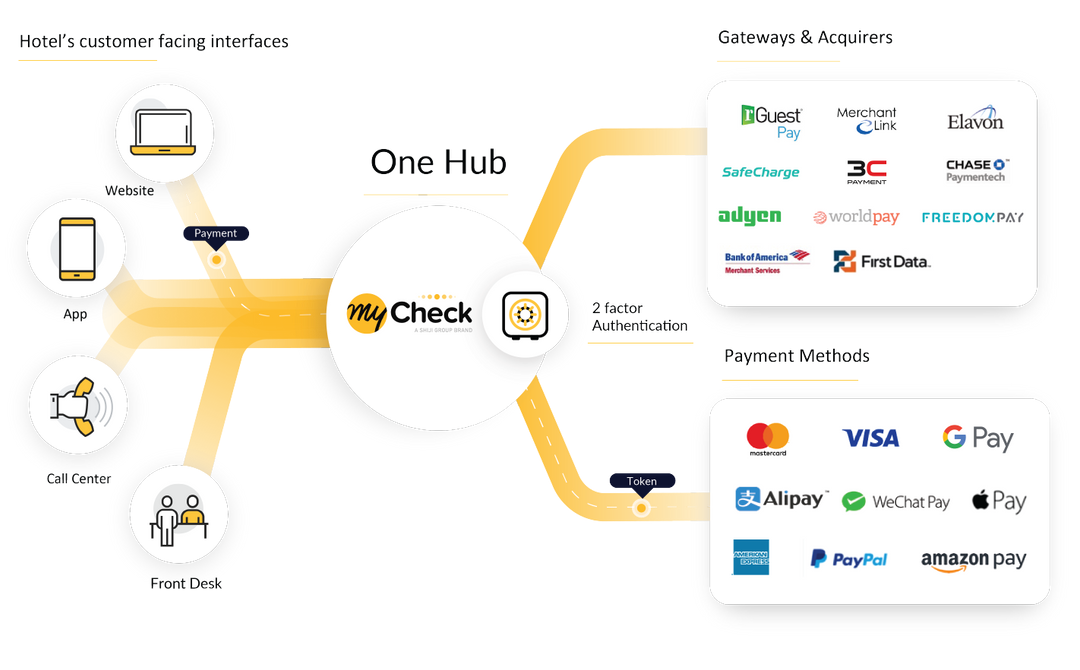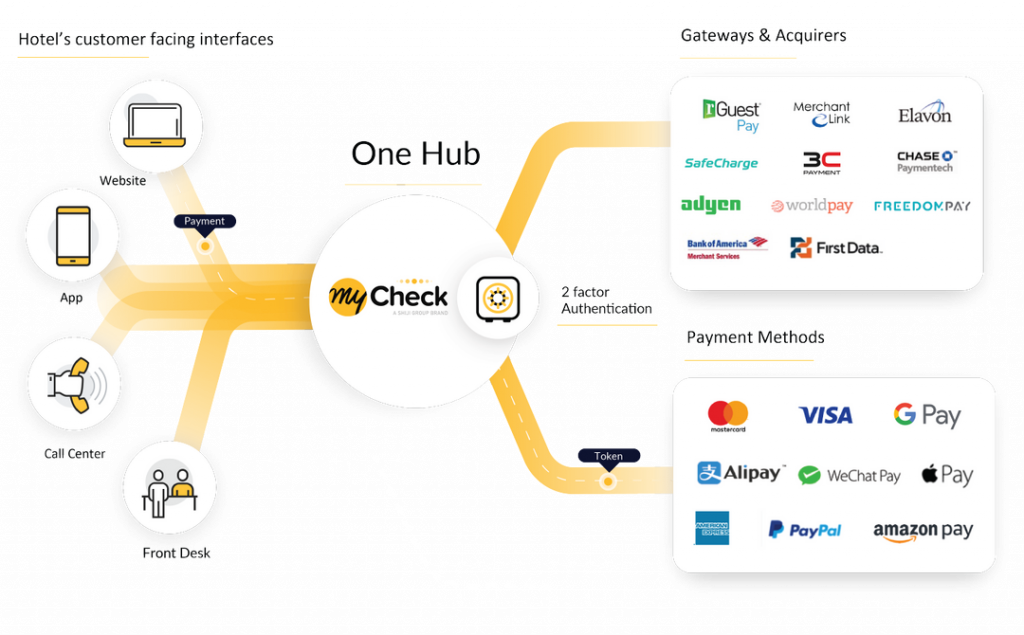 Product Description
MyCheck drives improved guest experience through integrated payment solutions for hospitality companies. From channel management for payment systems to customized applications.
Why This Product?
MyCheck's solutions drive better guest experience through seamlessly integrated payment solutions. In many ways it is like a channel manager for payment systems, connecting a hotel and restaurants systems to almost any payment gateways and acquirers. Going beyond just connections, MyCheck works with hospitality companies to build end-to-end solutions including custom mobile applications and more.
Who Uses This?
Hotel groups and chains around the world.
Key Features/Benefits
One-Click Payment to booking
MyCheck enables customers to add, store and manage multiple payment methods in a branded digital wallet fully integrated to your existing CRM & loyalty programs.
One Touch Point
A single payment integration partner for hospitality systems CRM, CRS, Loyalty systems, PMS, POS, and third-party apps.
Seamless Solution
Stay ahead of the curve with a wide and expanding range of payment integrations and upgrades that seamlessly integrate across systems.
Data & Security
Data security is paramount. MyCheck is both General Data Protection Regulation (GDPR) and PCI DSS Level 1 compliant.
Seamless Integrations
MyCheck integrates into 27 different POS systems and requires no special hardware or terminals. Built with data-security in mind, MyCheck aligns brands with ever-changing regulatory and compliance standards.