Hotel Data Analytics And Visualization Platform By Juyo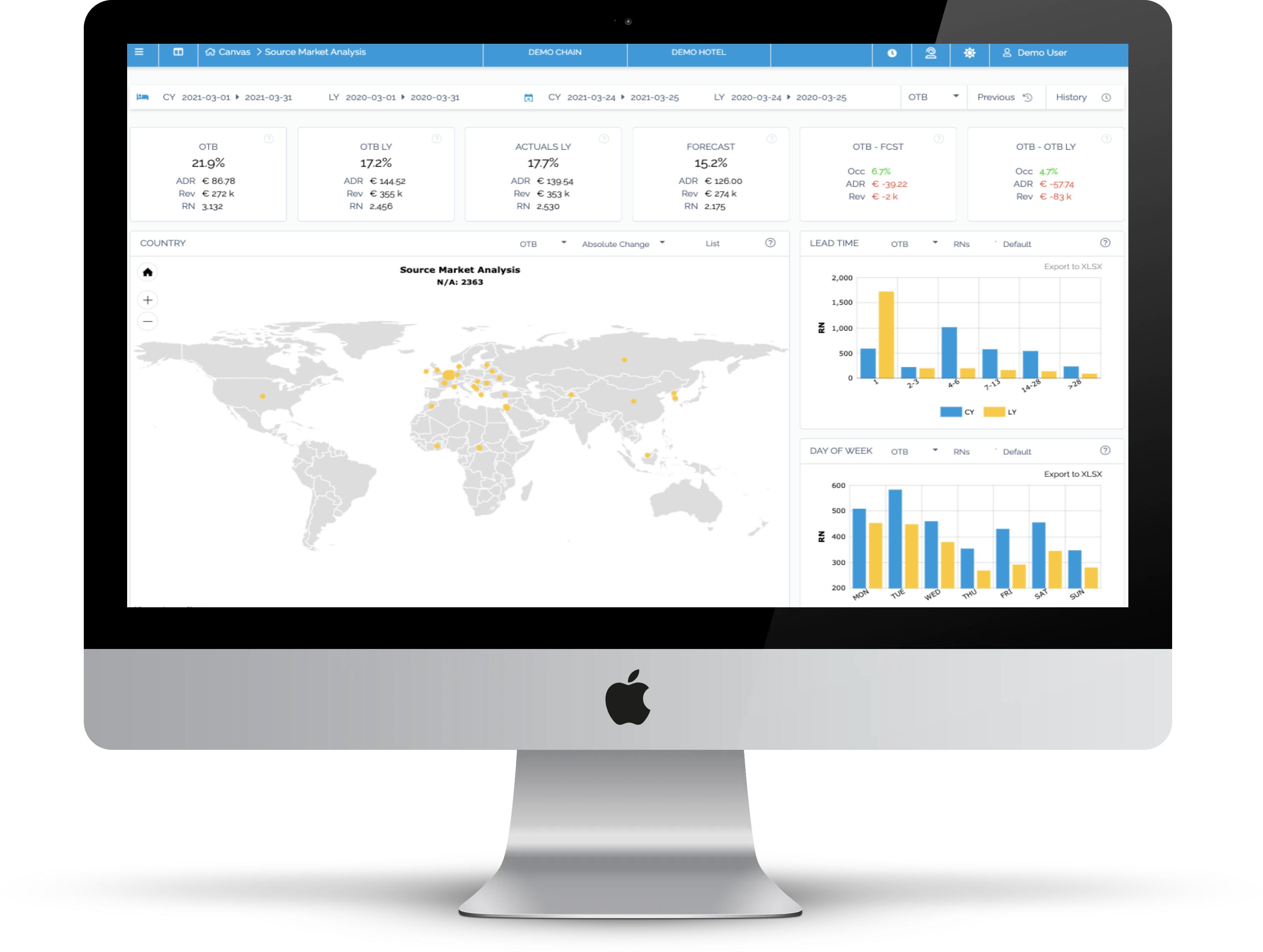 Product Description
Juyo is the hotel data analytics and visualization platform that empowers hotel commercial teams to drive the most profitable business.
Why this Product?
Our canvas technology empowers you to design your own customized dashboards and interactive analytics.
Break departmental silos and work together as one commercial team.
Sales, Marketing and Revenue analytics are shared in one central platform.
Profit focused approach, by including distribution cost and total revenues in your decision making.
Who Uses This?
Hotel and hotel groups of any size or segment.
Key Features/Benefits
Find the answer to your main commercial questions. Customizable dashboards and interactive analytics give you detailed insights into PMS data:
Segments
Channels
Rate Codes
Companies
Agencies
Room types
Source Markets
Booking behavior (length of stay, leadtime)
Stay Patterns (DOW, occupancy bands)
Put your own performance into context by adding market intelligence to your dashboards:
Connect External Data Sources
Detect High Demand Periods
Monitor Pricing and Reviews
Analyze Market Share
Manage your day to day business in Launchpad. A central place to:
Build forecasts & budgets
Communicate on daily strategies in a dynamic demand calendar
Analyze and forecast your total distribution costs (we take it further then commissions only) Gain insights into:
Channel Costs
Sales and Marketing Efficiency
Measure Net RevPAR
Total Revenue Management
Review and compare the performance of your full portfolio. Design your own consolidated analytics for your entire group.
Personalized dashboards and interactive analytics
Build flexible clusters based on region, brand or any other criteria