Automated Hotel Reporting Suite by Focal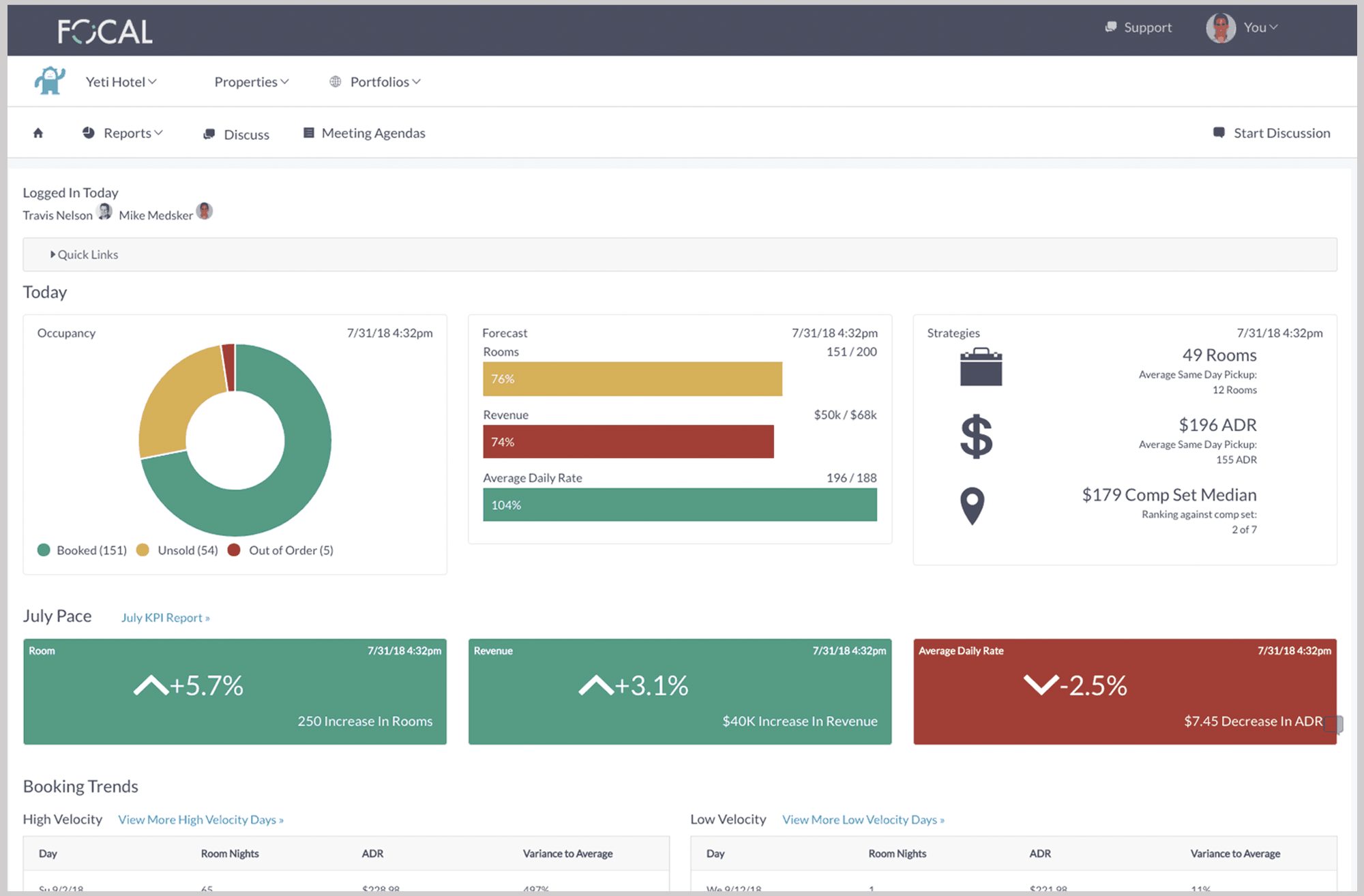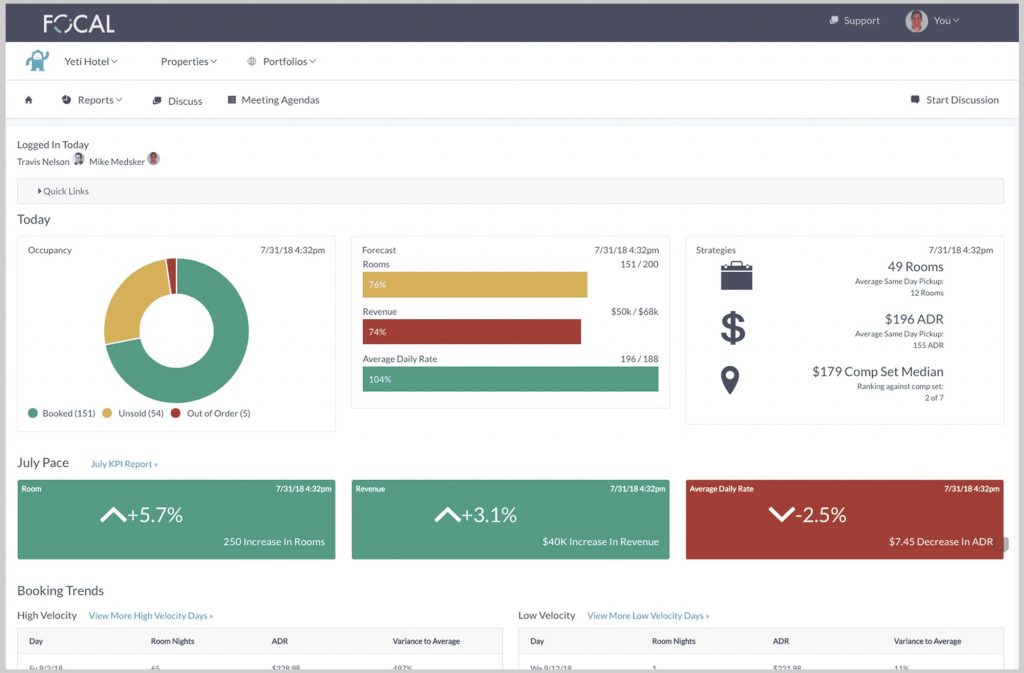 Product Description
Focal Business Intelligence automates your hotel's reporting suite and provides the insights you need to deploy more effective hospitality sales, marketing, and revenue optimization strategies.
Why This Product?
Focus BI and Rover PMS allows hotels to focus on actionable analytics and collaborative data. Focal integrates with the property management system, rate shopping, and forecasting and budgeting data.
Who Uses It?
3-5 star independent hotels and hospitality management companies. Current customers include Springboard Hospitality, Regency Hotel Management, Nobu Palo Alto, and more.
Key Features
Automated business intelligence
Collaborative discussion threads and meeting agendas
Executive dashboards delivered via email daily.