Guest Experience Platform By DigitalGuest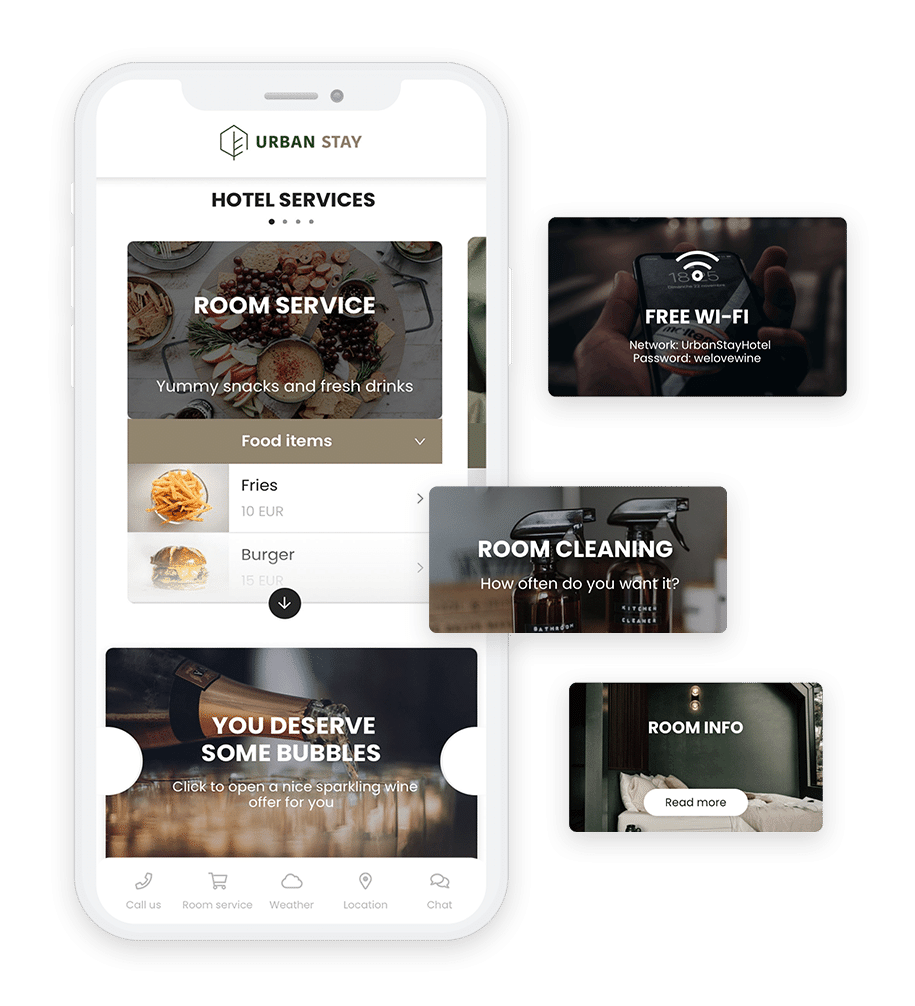 Product Description
DigitalGuest is a powerful guest experience platform accommodating the entire guest journey from pre-stay to post-stay in one web app.
Why This Product?
DigitalGuest is specialized in offering services throughout the whole guest journey.
Who Uses This?
Hotels across Europe and Asia in over 16 countries.
Key Features/Benefits
DigitalGuest is a powerful communication, upselling and guest service platform for the hospitality industry.
Personalized pre-stay upselling based on guest segmentation
Personalized in-stay upselling and digital room service
Digital guest directory and restaurant menus – no prints needed
Integrated to PMS system to automate communication and save time
LIVE dashboard with valuable insights and data about guest interests and behavior
Implemented on your hotel in-room tablets
Accessible also through QR codes placed in your property
No prints, less touch points and just great service! Trusted by hospitality clients all over the world. Learn more about Digital Guest at digitalguest.com. Schedule a demo here.