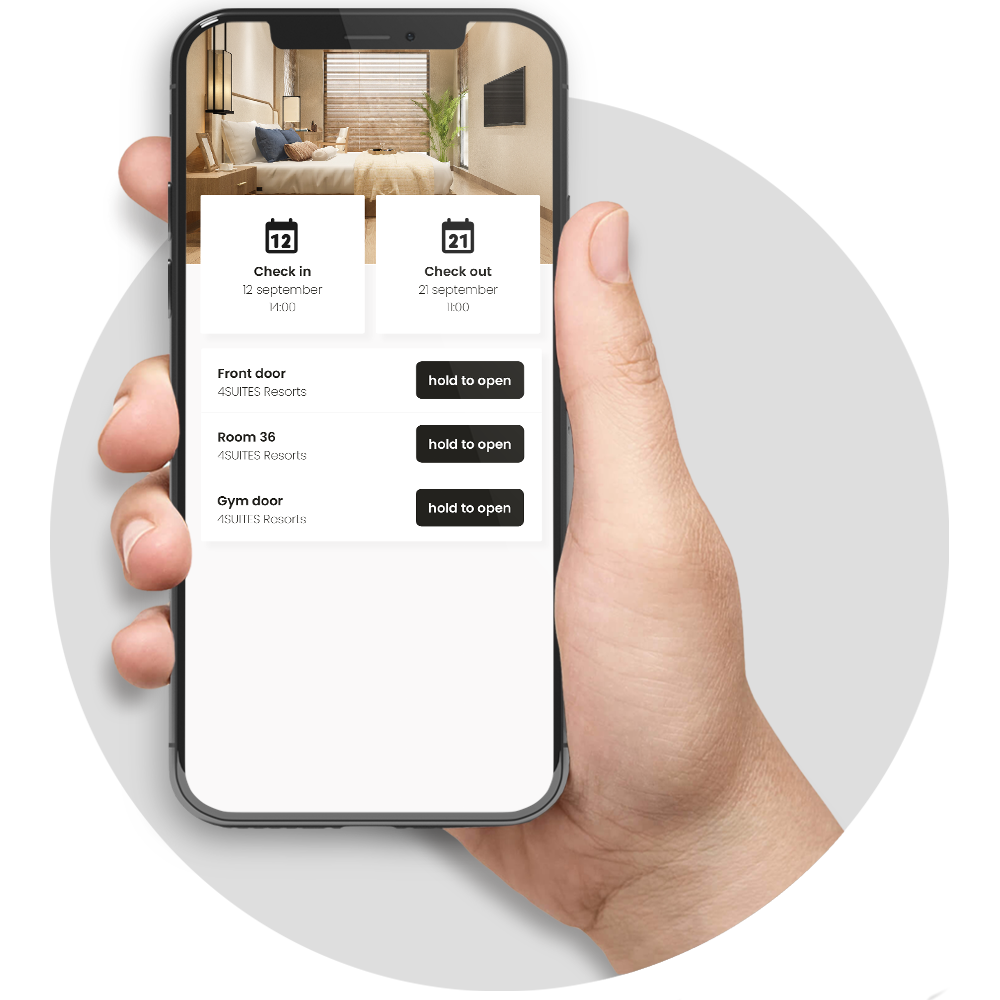 Product Description
4SUITES opens the door to a smarter hotel. We offer the first 100% cloud based system to streamline your hotel operations and optimizes the guest experience through intelligent access technology.
Why This Product?
Everything is online and in the cloud. We don't use Bluetooth for mobile keys or RFID for keycards. We use internet for our mobile keys and NFC for keycards. There is no data-on-card principle, everything is stored and verified in our secure cloud environment. We rely on IoT and the cloud for our intelligent access solution. For you, this means the fastest, secure, flexible and future proof access platform. Another advantage compared to Bluetooth technology is that you don't need to download/install an app.
Who Uses This?
Hospitality with a focus on hotels, hostels and self-service apartments.
Key Features
We offer both the software and hardware to make your hotel smarter. This means locks, lock upgrades, readers, mobile keys (via webapp) and cloud management platform to empower your hotel with intelligent access. As a hotel you get remote access to all your rooms.
Mobile keys via a web application are the easiest, yet most advanced mobile keys for hotels.
The guest sees a list of doors that have been assigned to them based on the reservation;
The guest receives a confirmation email and presses the button in the email to receive their keys;
The door will open in a few milliseconds after tapping the button in the web app.
The guest does not need to download an app.