Article
Software As A Service? Better Focus On The Service!
According to Gartner, the worldwide market for public cloud services will be worth $204B in 2016. Of this $204B in revenue, SaaS will make up for 20.3% of the addressable public cloud services market.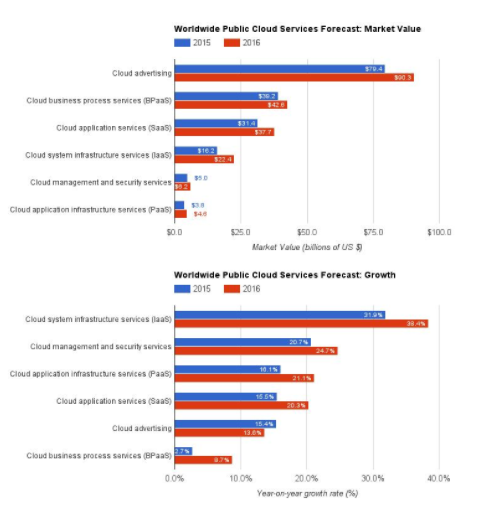 Applications are not only being delivered via SaaS, but they are also focusing heavily on mobile as the mobile landscape becomes increasingly necessary to run business efficiently and effectively. In the hotel industry, the introduction of a SaaS solutions combined with mobile usability is creating a new world of customer interaction and relationship building. There are really no limits to how the combination of SaaS and mobile will continue to embed itself into the hotel and travel industry.
The service aspect of SaaS can be divided into several sub-services. These sub-services include distribution of the product, pricing of the product, management of the product and finally support of the product.
Distributing a SaaS solution via the Internet has no physical need for indirect distribution because it is not "physically" distributed and it can be deployed almost instantaneously. In the hotel industry, the hotelier will still require multiple systems to manage their business, but as more and more solutions providers begin delivering their solution via SaaS, there will be less of a requirement for intermediaries and partners.
The price models associated with a SaaS deployment are also service-oriented. No longer are there significant up-front CAPEX expenditures required to implement a primary or secondary system that will help you manage your hotel more effectively. SaaS providers generally price the solution via a subscription fee model that is charged via a monthly fee or even at times based upon occupancy. This enables the hotelier to budget effectively for expenses that in the past would have disrupted their yearly budget allocation taking monies away from guest facing priorities and having to sound large amounts of money on invisible upgrades. Most SaaS providers also work with the hotel in order to come up with the best pricing model that works for both parties involved.
The management of a SaaS solution is virtually unseen by the hotelier. The maintenance of the platform along with upgrades are implemented instantaneously and isn't something that must be dealt with on property. Solutions that are premise-based create an operations headache. Whenever an upgrade or fix is required, the system has to be shut down in order to install the upgrade – which inevitably has an impact on operations. This is no longer the case with SaaS.
In concert with the management of a SaaS solution is the support of the software. There is a myriad of backend dashboards that a SaaS provider has at their disposal which enables them to track system performance and even before a glitch is experienced with the system that would impact a hotel's operations. Problems can be anticipated and proactively addressed via the support and monitoring team. Also, when there is an issue that requires direct support, no support representative no longer have to "tunnel into your system" to see what is happening because with SaaS they are right there with you, investigating the problem and rectifying it ASAP.
All of these elements are truly service oriented, but the delivery of a SaaS solution adds one more element of service that sometimes goes unnoticed.  SaaS systems drive opportunities for higher levels of guest engagement.  Employees don't have to be tied to the front desk or within other areas of the hotel because the SaaS solution can be available using most any type of mobile device. With cloud-based access, the executive team can keep an eye on operations or make changes when they are off-property. This would never have been possible just five years ago. Software as a Service is gaining momentum month to month, year to year and it will continue to do so. Most hoteliers are ready for a shift, as they're frustrated by the traditional cycle of buying a software license, paying for a maintenance contract, and then having to go through time-consuming and expensive upgrades. Many hoteliers believe they should have more control over the relationship with their technology provider and SaaS gives that to them. The future is extremely bright for SaaS companies and for those hotels that choose to move towards SaaS implementations.