How To Improve Your Hotel's GSS Scores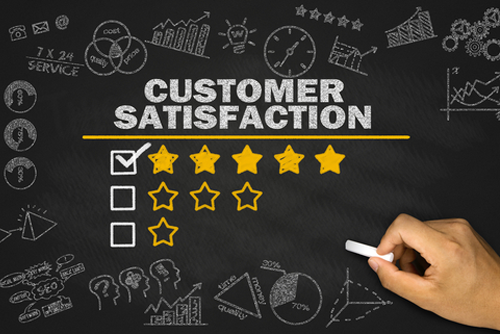 In today's mobile age, travelers expect immediacy and personalization and in an industry where service is king, the value of delivering a great guest experience has never been more prominent. But let's not forget – positive guest experiences and overall satisfaction not only equate to loyal guests but they are also profitable.
According to the Harvard Review, customers who had the 'best experience' spend 140% more compared to those who had poor experiences, and 78% of consumers have bailed on a transaction or not made an intended purchase because of a poor service experience (American Express Survey, 2011). And we all know, that satisfied guests are more likely to be loyal. On average, loyal customers are worth up to 10 times as much as their first purchase (White House Office of Consumer Affairs) and studies have shown that improving customer experience can increase annual revenues by more than $1B for large hospitality companies.

Spouting off all those figures is well and good but how do you actually improve your hotel's GSS score to reap some of these results? Just as Apple used mobile technology to redefine the notion of customer service in retail providing the ability to checkout anywhere without waiting in line, and Uber's use of mobile technology to transform transportation, mobile technology can similarly improve customer service in hospitality.
A mobile Cloud-based PMS solution can help hoteliers anticipating guest needs before and during their stay and provide a more personalized service. Hoteliers can reach out to guests ahead of their upcoming stay regarding expected arrival time, and in the same instance allow them to check-in via mobile device, in advance, and view available upgrade offers all via their mobile device. Similarly, mobile provides guests the option of bypassing the front desk, allowing them to get on with their stay almost instantly.
Mobile technology also allows hotels to create unique geo-location mobile marketing strategies, targeting guests with relevant, real-time offers and delivering compelling and, most importantly, relevant real-time offers to on-the-go guests. Mobile technology empowers your staff to provide better customer service allowing them to converse with and serve guests anytime, anywhere, whether they are on property, as well as both before and after their stay.
Similarly mobile can help streamline hotel operations. Staff equipped with mobile devices can work in real time across departments. Staff can process service requests, orders, bookings and payments directly from a tablet or mobile device. Mobile allows for better accountability and faster problem resolution, allowing staff to perform duties from anywhere on the property. This on-demand capability immediately elevates a hotel's perceived service level.
In a world where mobile is now omnipresent, mobile has limitless potential; offering on-demand services to your guests via mobile, not only makes for a better experience but a more natural one, leading to increased customer satisfaction.
Mobile has become a lynchpin in the guest experience.