Last week, one of the most respected brands in the world made a huge splash in hotel technology – Apple. During the unveiling of their new products, we were introduced to the Apple Watch and Apple's collaborative efforts with Starwood Hotels and Resorts Worldwide to produce an app that will act as a digital room key. It doesn't end with Starwood. American Airlines is partnering with the tech giant to create an Apple Watch app that will allow travellers to manage their bookings. It's huge news for the traveling sector. Apple, always a forerunner in tech trends, deciding to invest in new technology for the hospitality industry means we are only at the beginning of innovative tech solutions for traveling.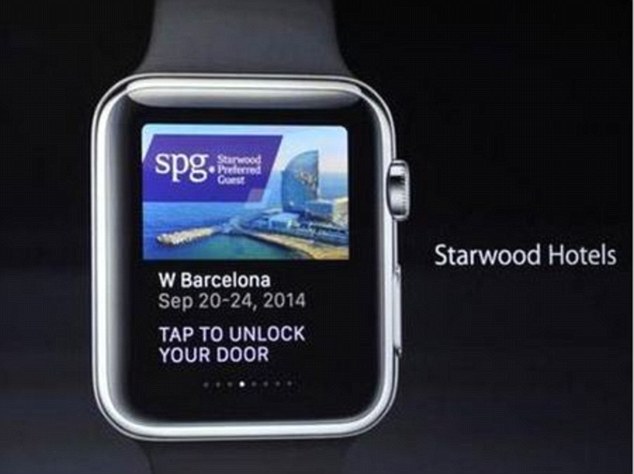 For the last year, we've watched brands like Marriot, Aloft Hotels, Hilton Worldwide, and Yotel race towards the newest and most innovative hotel technologies available. They've introduced robot butlers, digital concierge, and an array of hotel apps. Although each brand currently offers its own unique tech amenities, most of them have committed time,money and resources towards mobile check ins, and keyless room entry technology for the near future.
Currently the technology only works with a couple of door lock providers – the delay with major global hotel brands to invest in new locks has slowed the process down, but it has not stopped the savvy ones from getting the ball rolling.
Hilton recently announced that starting in 2015, they would implement the technology required for doors to be unlocked with guests' smartphones. Yotel in New York brand has partnered with us to provide their guests with the ability to open doors and craft their own stay via a smartphone, all the while increasing revenue and enhancing customer service. Marriot has begun allowing their guests to check in on their smartphones in over 300 locations, and they are adding more through 2015.
The tech-savvy millennial generation is the driving force behind the rush to adapt new and innovative technology for hotels. They will soon have the largest purchasing power in many industries, and have an inclination towards self-service and automation. Apple joining the growing list of brands racing to enhance the traveler's experience is a step in the right direction, and undoubtedly will help expedite the process of finally having a thoughtful digital experience.
By Ronnie Coleman, Sales Executive at StayNTouch. Inc.