STS Cloud Hospitality Integration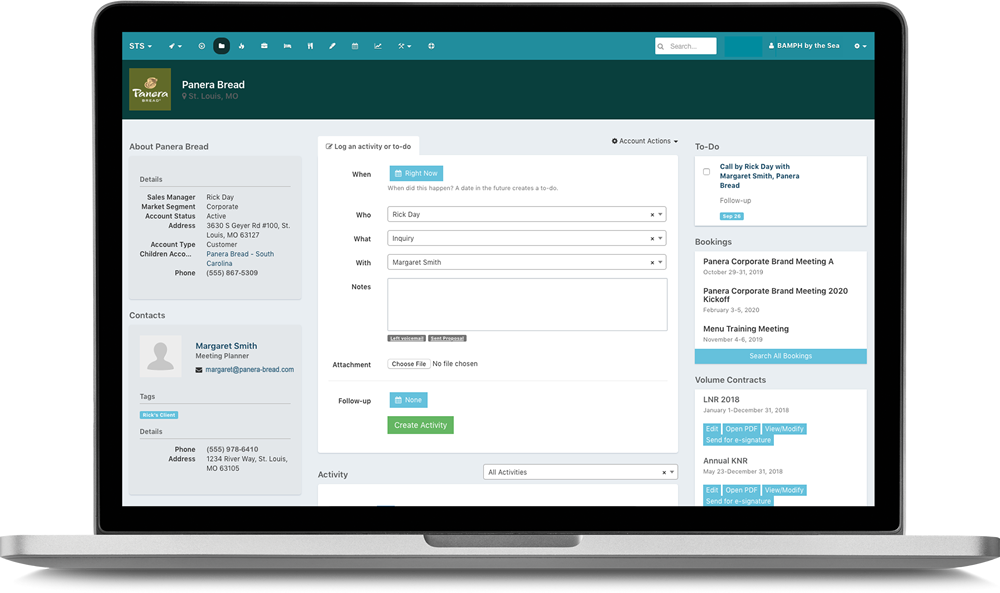 Product Description
STS Cloud is the most affordable full-featured Sales and Catering systems for hospitality. Founded by hospitality technology pioneers, STS has been evolving for 25 years and is widely installed and engineered to give property sales teams the sales tools required to perform in today's competitive environment.
Why this Product?
The most cost effective full-featured sales and catering system in the industry. STS Cloud is built specifically for Hospitality sales. All features of the product serve a purpose of driving sales and creating efficiencies in the process. Users spend less time leaning software and more time selling.
Who Uses It?
Hotels and meeting/catering venues of all sizes.
Key Features
CRM
Account Management
GRC
Function Diary
BEO management
Contracting
Detailed Reporting
Stunning Proposals to help drive sales
E-Signatures
Online Menus, and more…