RoomChecking Hospitality Integration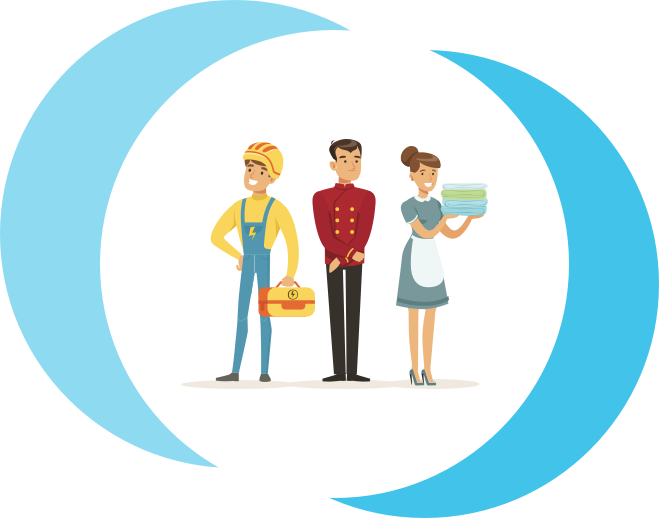 Product Description
RoomChecking helps hotels pay attention to details, understand guests and service their needs. We make addressing the expectation guests have prior to arriving easy to meet. Our system will automate, track, and audit the myriad of details so you maintain standards.
Why This Product?
RoomChecking is the best solution from turning a hospitality staff into a well-working team. Our system is like the glue that keeps everyone together and turns disorganization and miscommunications into an easy, timely, and efficient system.

Who Uses This?
Apartments, Vacation rentals, Airbnb rentals, and hotels.
Key Features
Easy Cleaners Scheduling


Dynamic Credit Calculations


Checklists & Audits


2-Way PMS Integration


Guest Reservations & Preferences


Preventative Housekeeping Tasks


Daily Checklists


Turndown service


Report Lost and Found items


Refusals, Delayed Cleanings, and Pauses


Automatic prioritization of rooms to clean
Combine ETA, ETD, VIP, extended stay and guest preferences in one place.


Include additional housekeepings jobs


Automatic Change Sheets cycles


See Out of Order / Service Rooms.


Automatic change sheets cycles


Automatic added tasks based on rules


Real-time Update of Tasks upon Triggers


Smart Path Routing


Auto prioritization of Queue Room