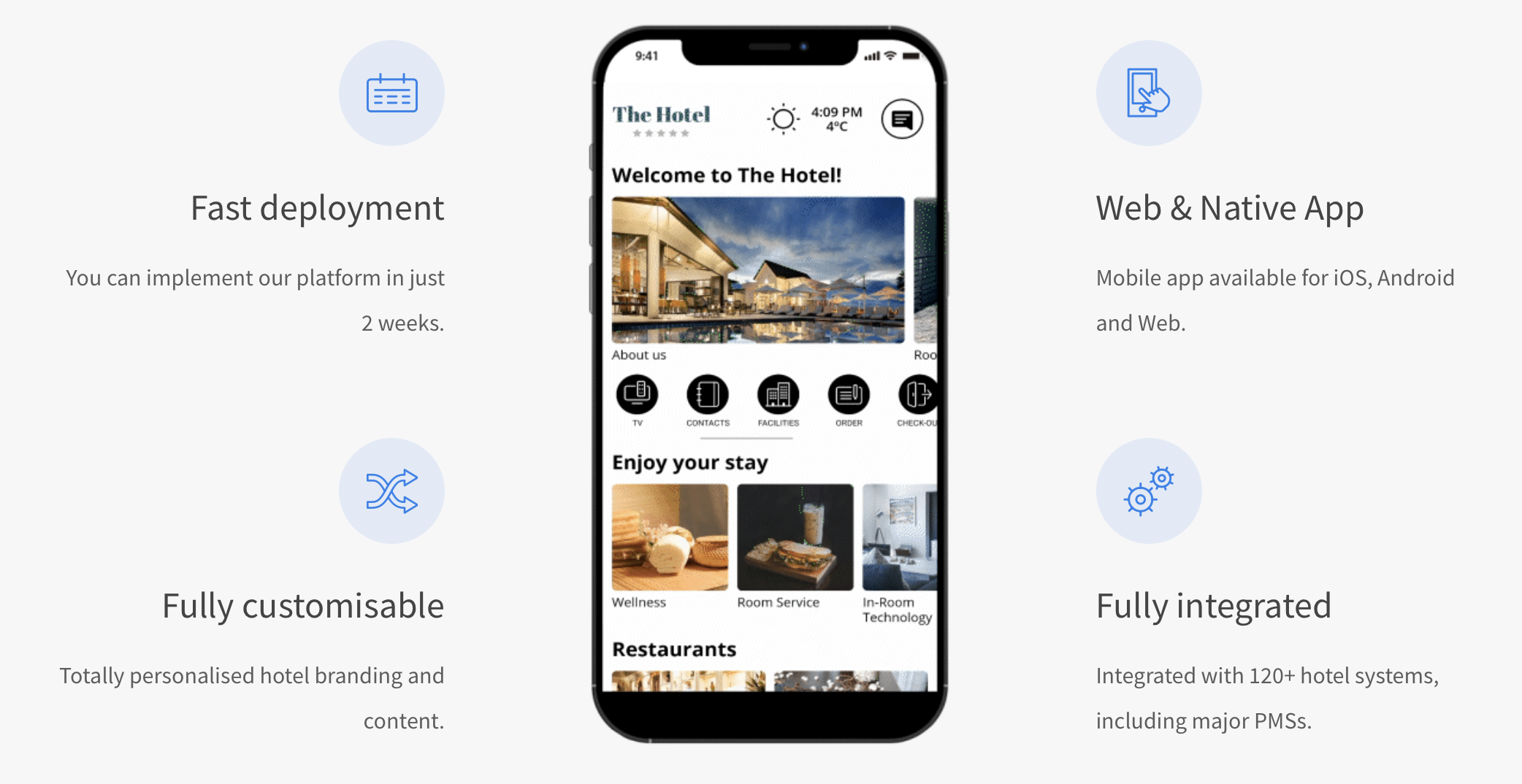 Product Description
Nonius is a global provider of cloud-based hospitality technology solutions, that has more than 18 years of experience in the design, development and delivery of products and services for the hospitality industry.
Why This Product?
Nonius Integration with Stayntouch stands out in the market due to its ability to bridge the gap between a guest's stay and their digital interaction with the hotel. Unlike similar solutions, our integration offers a highly intuitive and efficient way for guests to manage their stay easily. Nonius effectively handles guests' check-in and check-out events, as well as charges purchases directly to the guest's account, offering a seamless and personalised experience.
Who Uses This?
Nonius is aimed at a wide range of market segments within the hospitality industry, including hotel chains and individual properties.
Key Features/Benefits
Effortless Check-in and Check-out: Guests can check in and check out conveniently through the Nonius Integration with Stayntouch, reducing wait times and improving the overall guest experience.

Purchase Tracking: Guests can view and track their purchases made within the hotel, helping them manage their expenses.

Operational Efficiency: Hotel staff benefit from streamlined check-in/out processes, reducing administrative tasks and optimising their workflow