All-In-One CRM & Marketing Solution By Experience Hotel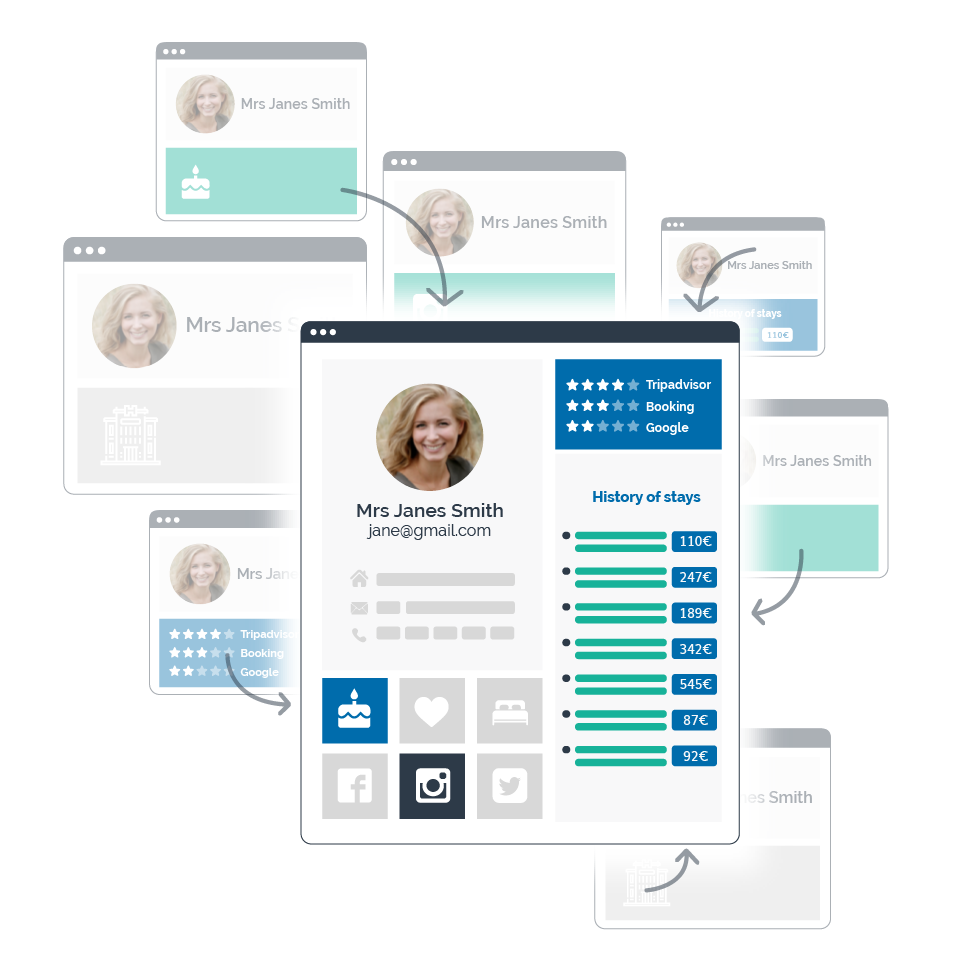 Product Description
Experience Hotel is an all-in-one CRM & Marketing solution designed to manage guest database, e-reputation, guest experience, and email marketing campaigns. It emphasizes on strengthening customer relationships by helping staff to ensure a top-quality experience.
With the Customer Satisfaction tool, retrieve your customers' data in full compliance with the RGPD, personalize their stay thanks to a welcome email with survey to offer them tailor-made services, segment your databases and improve your e-reputation by anticipating negative comments.
The Marketing tool allows you to centralize your databases so that you have a complete and unified view of your customers' activity, to create your newsletters with an intuitive tool and imagine hundreds of automated scenarios for all the events you consider key. The goal is to build customer loyalty and help you regain control of your customer relationship before, during and after their stay.
Experience Hotel helps to date nearly 1000 hoteliers in their quest for an all-in-one tool, which allows them to respond to all kinds of problems.
Why this Product?
Experience Hotel comes integrated with scads of upsell campaigns for a wide range of offers, including spa treatments, restaurant deals, and room upgrades. It also allows users to set up different campaigns for targetted different things such as nationality, interests, age, etc. It eliminates third-party commission for returning guests by offering an easy re-booking tool which is integrated in-house with the hotel.
Who Uses This?
All hotel segments: Hotels, Groups, Lodges and Campsites.
Key Features/Benefits
An email campaign solution designed for hotel managers

Analyze and develop your e-reputation

Improve Guest experience before, during and after their stay

Guest databases centralized, cleaned up and segmented

A complete tool to manage the entire customer acquisition process

Average turnover of 59 520€ generated by our clients.