Hotel Sales and Catering Software By Event Temple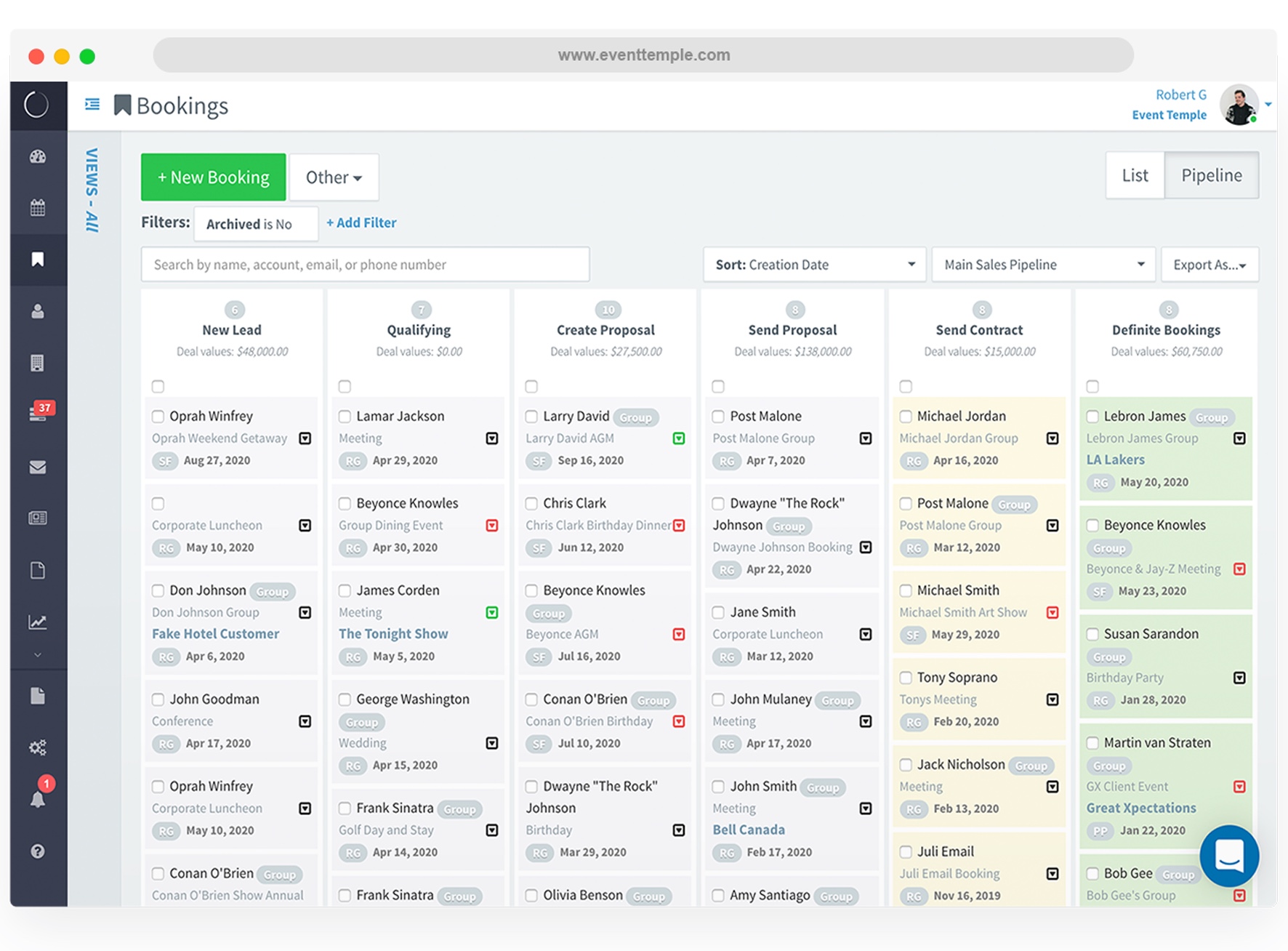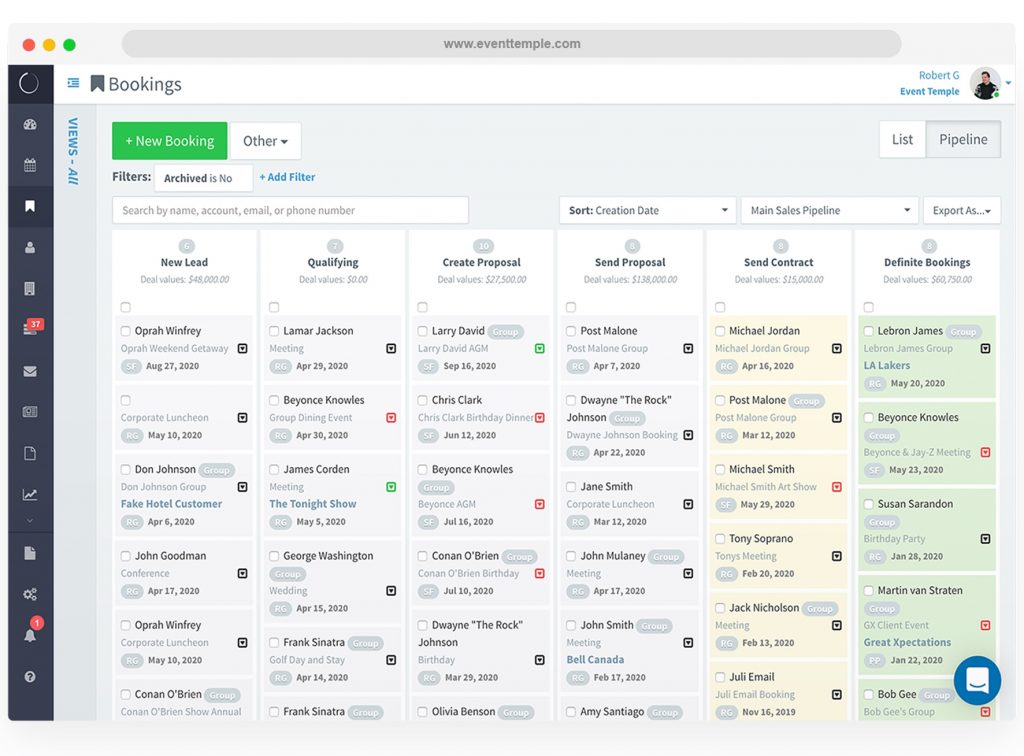 Product Description
Event Temple's advanced hotel sales and catering software helps properties of all sizes, from a 1 room event venue to an entire conference center. We'll help you sell, organize and track your meetings and events with speed and efficiency.
Why This Product?
Modern & Powerful Event Management. A single platform to manage your sales and operations for corporate transient, groups and events.
Who Uses This?
Hotels of all sizes and segments.
Key Features
Connect Event Temple seamlessly to select PMS programs (Property Management Software). Pass critical information about group bookings and revenue between both systems using our modern integration.
Easily track leads, manage your sales pipeline and store contacts, accounts and bookings in one central location.
Generate beautiful, professional looking proposals in just a few clicks. Auto-fill important customer information into the document to cut down on administrative work. Stand out from the competition and win more deals.
Create payment schedules, request deposits, add special taxes and discounts and more. We'll help you save time, get paid faster and cut down on risk of fraud.
Control your hotel chain from one centralized mission control. Link all of your Event Temple properties into a single database. Create standardized templates for emails, documents, agreements and more, then share them across your chain
Generate banquet event orders using our built-in templates, or create your own.
Track catering and group pace, won and lost reasons, leads, tentative bookings, bookings by space and more.
Easily create room blocks, send agreements, generate group resumes and more. We offer full visibility into group stays using our GRC.
Smart mail helps you create premade sales email templates for prospecting, proposals, follow-ups, retention and more.
Create pre-made checklists of tasks and emails that you can schedule to happen automatically based on pre-selected dates or rules.
Gives your traveling salespeople the perfect tool they need to close more business on their mobile device.