Global Distribution Strategy of Hotels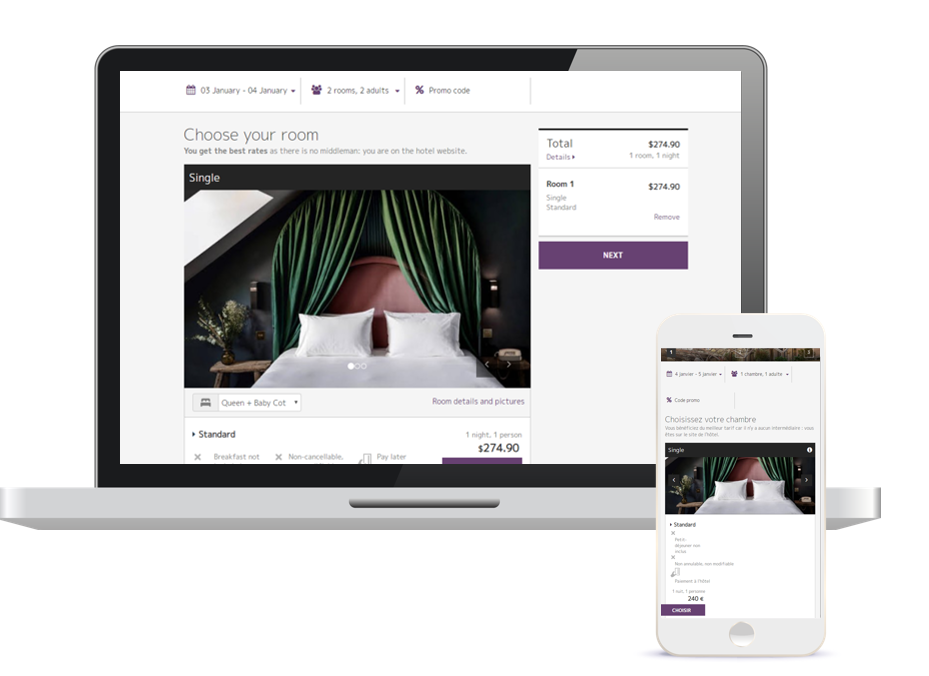 Product Description
D-EDGE provides interconnected or "à la carte" Cloud-based solutions to maximize the global distribution strategy of hotels.
Why This Product?
Fundamentals pillars for our clients :
Easiness (user-friendly interface, dedicated UX designers)
Reliability (6,5 M€ invested in the R&D, GDRPR & PCI compliant)
Customer Proximity (a local presence in more than 100 countries
local support in 22 countries, online help available 24/7)
Connectivity ecosystem of +350 partners
Who Uses This?
Every accommodation provider from independent hotel, small hotel groups to domestic or multinational chains.
Key Features/Benefits
Availability and rates updated in real-time – No risk of overbooking 2 ways

XML connectivity with distribution partners – Reach new markets and boost your online visibility with our network of local and certified partners (+350)

Automatic Bookings integration Channel Pools – Regroup channels upon the hotel's criteria and get managed all at once

Automated planning management on any given period

Self Mapping – Allow the hotels to update their mapping on their own PCI-DSS & GDPR compliant