User-Friendly Mobile Solutions By Aeroguest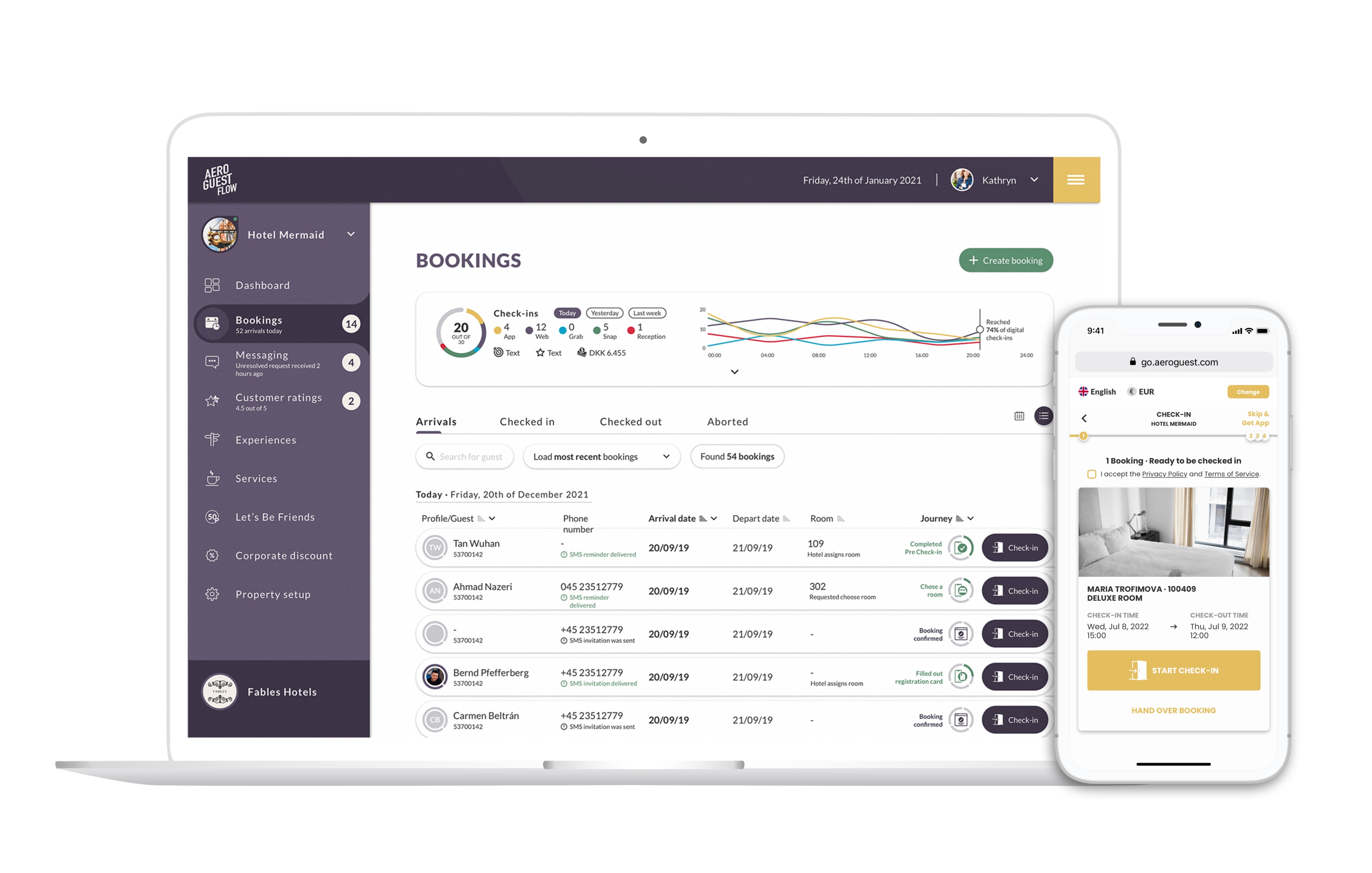 Product Description
The AeroGuest user-friendly mobile solutions ensure an exceptional guest experience and provide new revenue streams for your hotel.
Why This Product?
Guests are checked-in pre-arrival. Choose Room feature, Pre-Arrival Upselling, Digital Key, Room Service, Mobile Check-out and Direct Booking. AeroGuest is next level mobile hospitality.
Who Uses This?
3-5 star hotels, hostels and resorts. Boutique Hotels,- one or multiple properties.
Key Features/Benefits
Mobile check-in & out

Pre-Arrival Extra's

Choose Room

Passport scanning

Signing terms of stay

Payment

Digital Key

Room Service

Mini Bar payment & Check-out

Loyalty Program & Wallet

Direct Booking