Article
The Hotel Industry and SaaS. Does it Differ from Other Industries?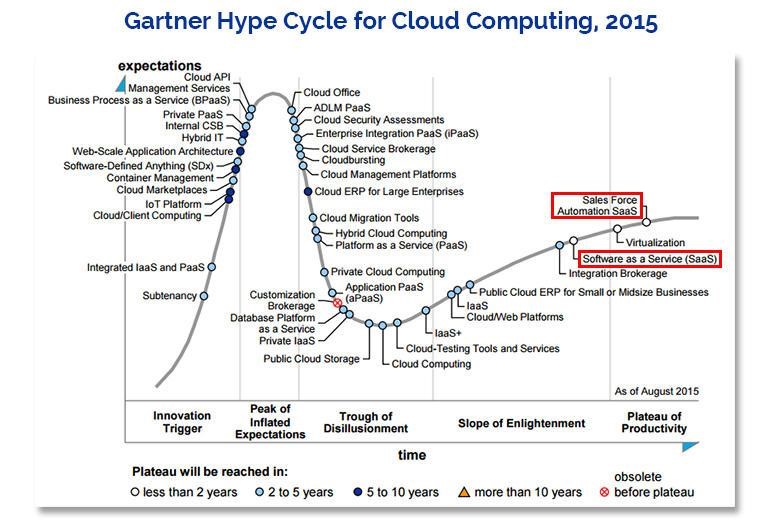 Adoption of SaaS is growing exponentially in most every industry, with SaaS cloud hardware and infrastructure software spending projected to reach $55B in 2026. In a ZDNet article published last August, Gartner placed SaaS on its way to the "Plateau of Productivity" that focused on applications such as Salesforce, Office 365, Box and others. These are all highly utilized business applications, and the trend towards the implementation of SaaS solutions to drive engagement and productivity is now a business imperative.
The advancement of SaaS solutions has always addressed much broader business functions rather than industry verticals so it makes sense that they would see a higher level of early adoption. CRM, ERP, and HR can be seen as horizontal SaaS applications that touch much larger business segments and can leveraged to bring down costs and driving up efficiency. By 2020, penetration of SaaS versus traditional software deployment will be over 25% and packaged software will shrink to 10% of new enterprise installations (source: IDC 50th Anniversary, Transformation Everywhere).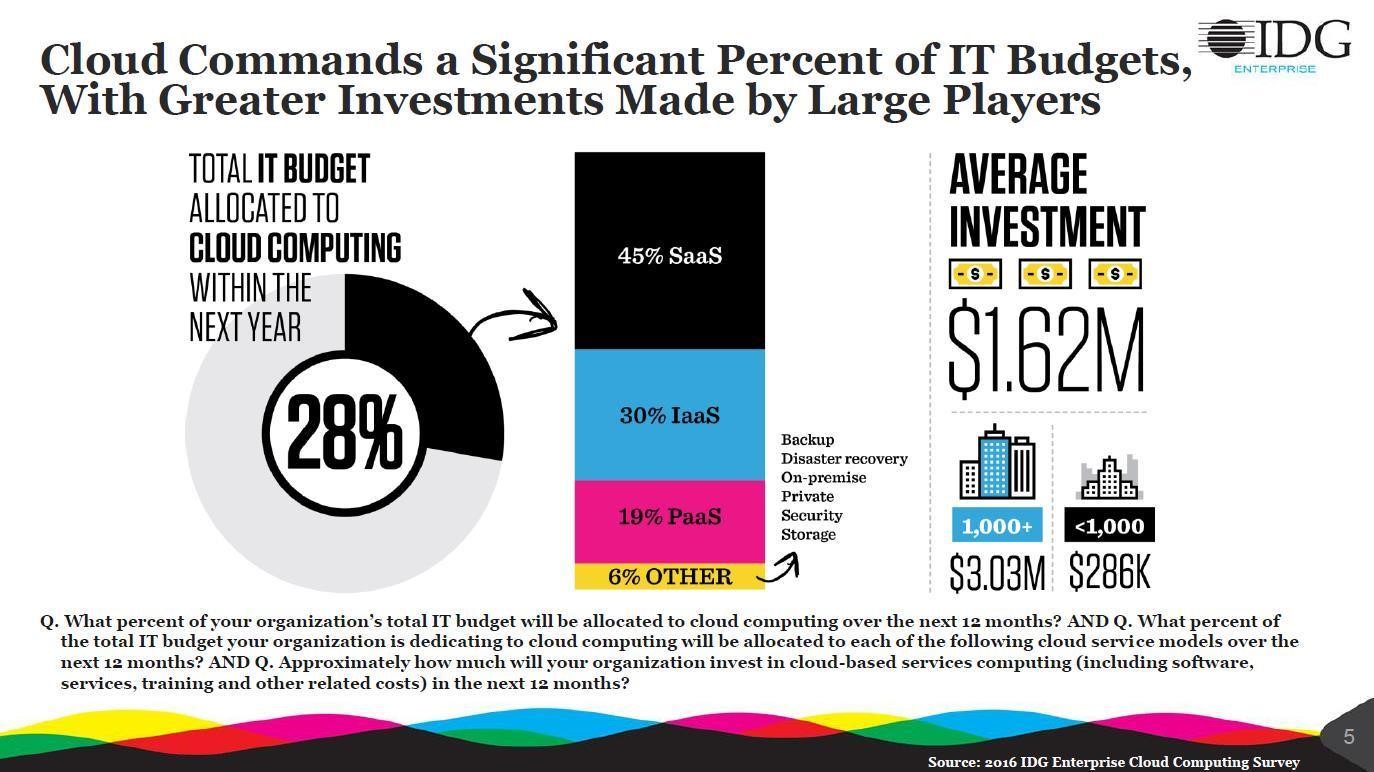 Now, it is the hotel industry's turn to ratchet up the adoption of cloud-based property management systems, focusing on vertical adoption of SaaS products. This does not mean that our industry will not purchase horizontal SaaS solutions, it just means that these horizontal solutions do not necessarily meet the needs of our relationship and service-based, complex ecosystem.
To answer the question, "Does it differ from other industries"? Yes, it certainly does. The hospitality industry is a fast-paced, 24/7/365 business that is dependent on a plethora of systems. In the past, there was a designated room in the hotel where these 'traditional' systems resided. This is also where they broke down. In other trades that run from Monday to Friday, 8 AM to 5 PM, the mission critical nature of platforms is not as extreme as in our industry. Not to discount other sectors as times have changed and there is an emerging necessity to have on-demand platforms in all categories. However, the pressure of the of the hospitality environment makes other industries pale by comparison.
Hotel systems leading the pack when it comes to migrating to the cloud and being delivered in the SaaS structure include property management systems (PMS), point of sale systems (POS), sales and marketing systems and guest service platforms (guest engagement).
Of course, there are both benefits and challenges in implementing SaaS solutions for hotels. The benefits are substantial, and they focus on cost savings, flexibility, scalability, employee productivity, and guest service. Being able to deliver information seamlessly and quickly within the property and throughout the chain while enabling the ultimate in guest service and satisfaction is the primary driver for SaaS adoption for most hoteliers. The cost savings are impressive, however without happy guests and the data to ensure that their needs are met so that they return, saving capital is only part of the reason why SaaS solutions for hotels is on the rise.
There are also some roadblocks that impact adoption. One of them is letting go of the peace of mind you get knowing that all your mission critical systems and data are just a few floors away in an onsite computer room. The other is the issue of integration and interfacing. There are often 50 different technologies running a single property, all of which need to communicate with each other. Ensuring that integration and interfacing is working seamlessly within a SaaS deployment can make the decision to move from on-premise to the cloud a little more disconcerting. That is why it is essential to partner with only the most experienced and innovative technology providers who have a proven track record and understand the unique needs of the hotel environment.
The hospitality industry has indeed reached the Gartner "Plateau of Productivity." The industry understands the need to embrace SaaS products and platforms to not only better engage with guests – but to also integrate with a multitude highly popular external applications and data feeds. This necessary evolution can only be accomplished if hoteliers move away from on-premise systems to SaaS. That being said, behind every great tech innovation is the need for effective tech implementation, and there is a bit of a mashup going on within the industry these days. Hotels are looking to gather information on guests, their buying habits, where they are coming from and what are their true preferences are – and the solutions available today do not meet all these requirements. Hotels need to get their data from countless different sources. The interconnectivity with other industries, other applications and across the globe will ensure that to remain competitive and relevant, the hotel industry will need to be at the forefront of SaaS delivery and adoption.
To learn more about the SaaS PMS systems changing the way hotels run and grow their business, watch the video "THE NEW WAY… TO HOTEL.