Vertical Booking Reservation System Integration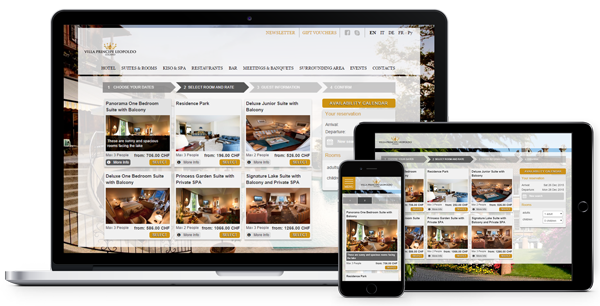 Product Description
Vertical Booking's central reservation systems is a single platform that allows hotels to manage reservations on all channels, with special marketing tools to optimize revenue.
Why This Product?
Everything you need to manage sales through the website, OTAs, Wholesalers and Tour Operators, the GDSs, and from all other sources (quotation requests by phone, walk-in, etc.).All the tools you need to increase the revenue of your hotel…on a single extranet. The most complete and user-friendly system on the market!
Who Uses This?
Hotels and chains around the world.
Key Features
A Booking Engine with the most attractive and innovative graphics on the market, with brand new tools for maximizing direct conversion.


An advanced Quotation Request Management System, with CRM functionalities.


A CRO (Central Reservation Office) to manage telephone and walk-in requests.


A highly reliable integrated Synchro Channel Manager, with more than 200 direct interfaces with OTAs, Wholesalers and Metasearch engines.


Direct Connectivity to the GDSs using OK code with specific Consortia and Preferred Partnership programs, GDS marketing and consultancy.


A set of Marketing Tools, like a rate Checker and an integrated system for finding guest reviews, to further increase revenue and conversion.