Tripleseat Catering & Event Management Integration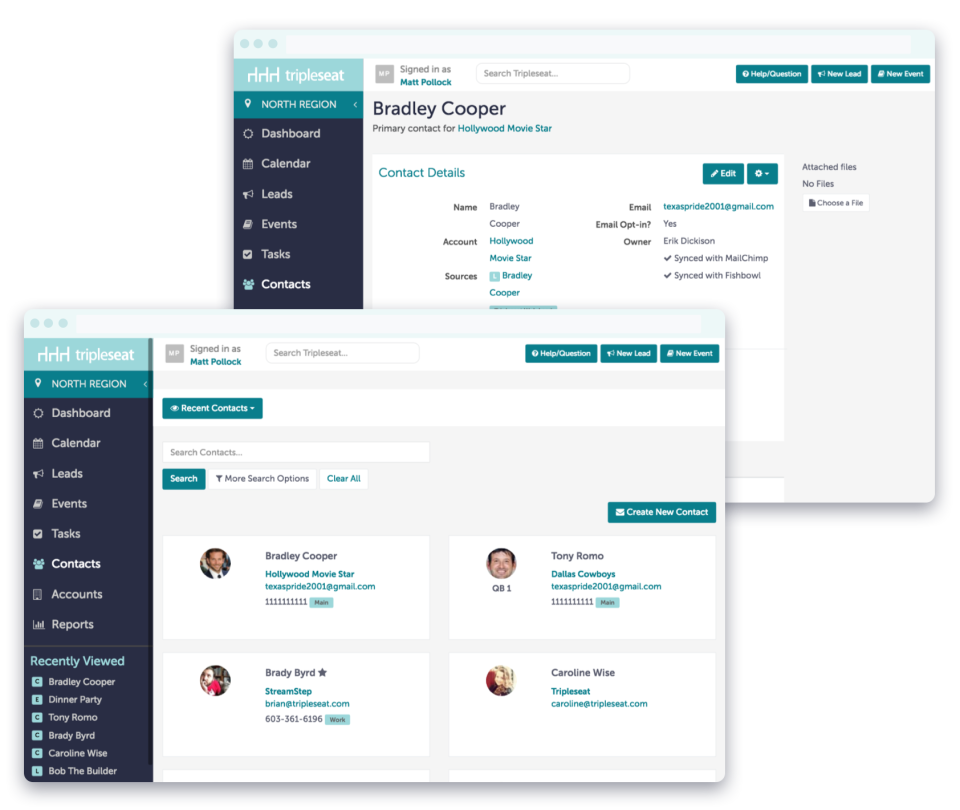 Product Description
Tripleseat is a catering and event management web-based platform for restaurants, hotels, and unique venues that will increase sales and streamline the booking process.
Why This Product?
Tripleseat enables restaurants, hotels and unique venues to book more catering, group business, increase sales without increasing your workload.
Who Uses This?
Hotels, venues, and restaurants who do group bookings.
Key Features
Simplify the group sales process.
Easily manage group rates and room blocks with Guest Room Control (GRC)
Keep up with all your contacts and accounts with an integrated CRM
Enable your team to speed up prospecting and close business faster
Improve operational efficiency.
Give your entire team insight into open availability, group bookings and upcoming events
Automatically record group room reservations through our PMS integration
Grant permission-based access to an unlimited number of users
Use past insights to make smarter decisions.
Track GRC data with robust and customizable reporting capabilities
Stay on top of sales numbers to see how business is pacing
Keep up with all your bookings and report on revenue in an instant