Sabre by SynXis Central Reservations (CR) Integration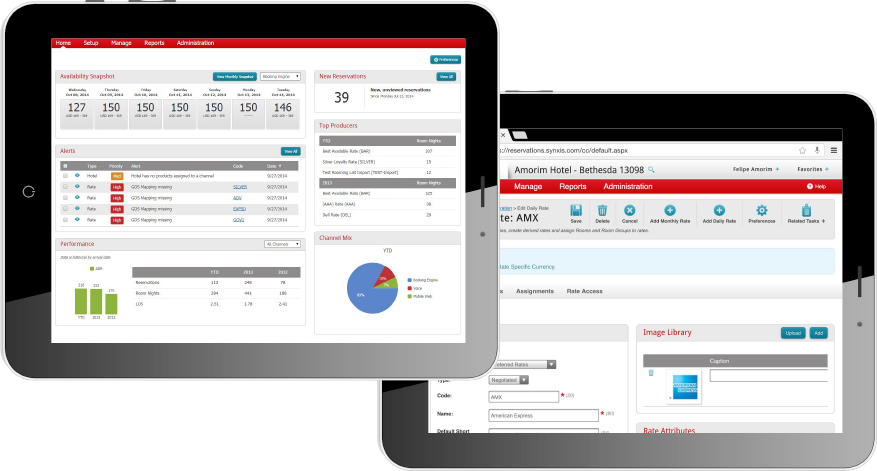 Product Description
SynXis Central Reservations (CR) is a comprehensive, easy-to-use rate, inventory, and reservations management solution. Available in eight languages, SynXis CR enables you to enforce unique, fine-tuned distribution strategies supporting your business goals.

Why This Product?
Robust business intelligence tools for sophisticated data analysis are at the heart of the SynXis CR. Real-time, easy-to-use reports provide hotel managers the ability to make solid marketing, revenue management and operational decisions to maximize and drive hotel distribution results.

Who Uses This?
Sabre Hospitality Solutions is the leading technology provider for the hospitality industry, serving more than 40,000 hotels, resorts, and chains spanning 160 countries. From independent properties that need a true marketing partner to large global chains who understand that selecting the right technology partner rely on SHS to remain focused on what matters most – optimizing revenue across all channels while improving the guest experience.
Key Features
Expand lifetime share of wallet and grow ADR
Grow your ADR and RevPAR with built-in powerful revenue management controls.
Unmatched partner connectivity and ease of integration
Leverage seamless connectivity to over 155 property management, 15 revenue management, 21 customer relationship management and 25 channel management solutions.
Grow core contribution and brand loyalty
Deepen customer engagement and drive adoption with out-of-the-box loyalty integration and the industry's largest global distribution ecosystem.
Rate parity and last room availability
Capture more revenue with real–time rate and inventory information across all channels, from a single system of record, with integrated reporting tools.