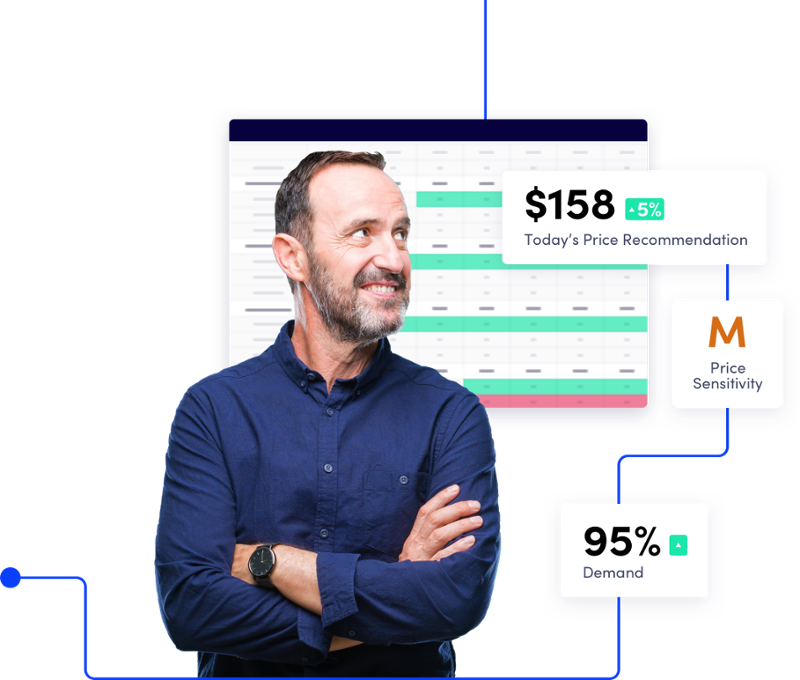 Product Description
N2Pricing is a Revenue Management System (RMS) built for today's hoteliers who expect More from their RMS. Get supercharged analytics and simplicity you'll absolutely love — all at a lower cost. Because multi-property revenue managers deserve modern tech.
Why This Product?
N2Pricing was built on years of knowledge building RMSs for Hospitality's biggest names. We took those decades of experience and created a modern revenue management system for today's hoteliers; not single property DORMs.
Who Uses This?
Multi-property hoteliers and hotel management companies.
Key Features & Benefits
Top Tech
Lower Cost Why are RMSs so expensive? N2Pricing has the exact same engine the top brands trust, but at a lower price.
Made for Multi-Property
Cluster RMs and central RM teams are underserved by today's tech. Manage more properties more easily.
A Better Forecast
Unique innovations like pick-best modeling, trendsetter, special event auto-detect, and more.
User Experience
Get painless implementation, easy training, and an intuitive interface without sacrificing transparency.
Profit Optimization
Any owner will tell you that profit > revenue. Our algorithms have profit optimization at the core.
Flexible Reporting
We don't lock you into canned reports. Our rich data extract seamlessly powers any BI/visualization tool.