Oobeo Valet Software Integration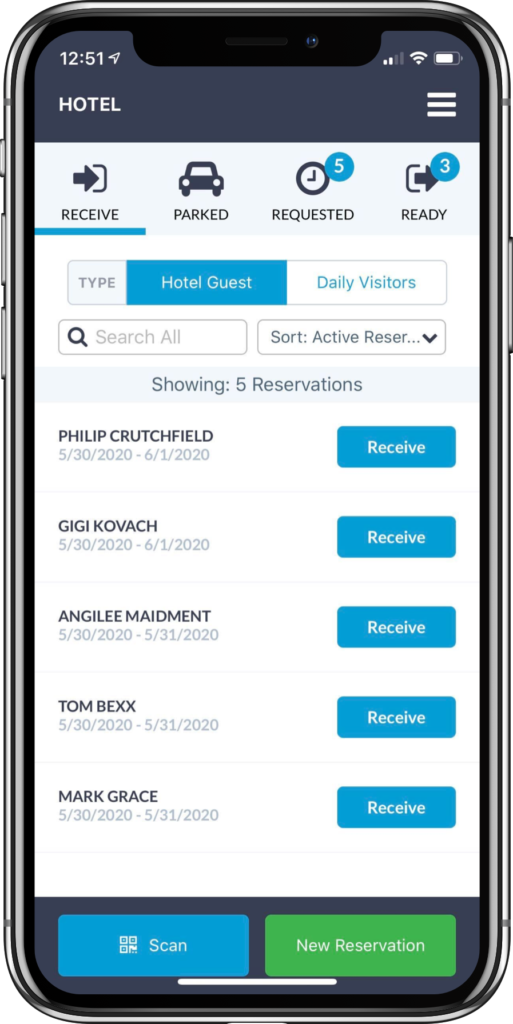 Product Description
Cloud-based valet software that streamlines parking operations through web, mobile and SMS technology. An easy-to-use, next generation platform for improving efficiency and enhancing customer experience at the valet stand using your own mobile devices.
Why This Product?
Oobeo is a streamlined, subscription based, valet parking software to automate your business and help make the switch to contactless payments.
Who Uses This?
Primarily large hotels and high-end hotels.
Key Features
Track employee clock-ins, actions and clock-outs – Create time cards related to locations, including tip declarations and lot fees.
Instantly recognize repeat customers – License plates, mobile phone numbers or member ID to identify clients quickly and record time-stamped damage photos to the cloud.
All valuable data visible at one glance. Turn on and off fields that are not relevant. – All process lanes feature the search, sort, filter and all relevant vehicle information including parking spot
Enhanced reporting & API – Enjoy our standard reports or connect to our secure reporting API. Now you can connect your valet data with your other platforms and systems.
Greet hotel guests directly from the hotel PMS or pre-booked reservations
Highly Customizable – Edit labels within the interface to suit your existing processes and SOPs