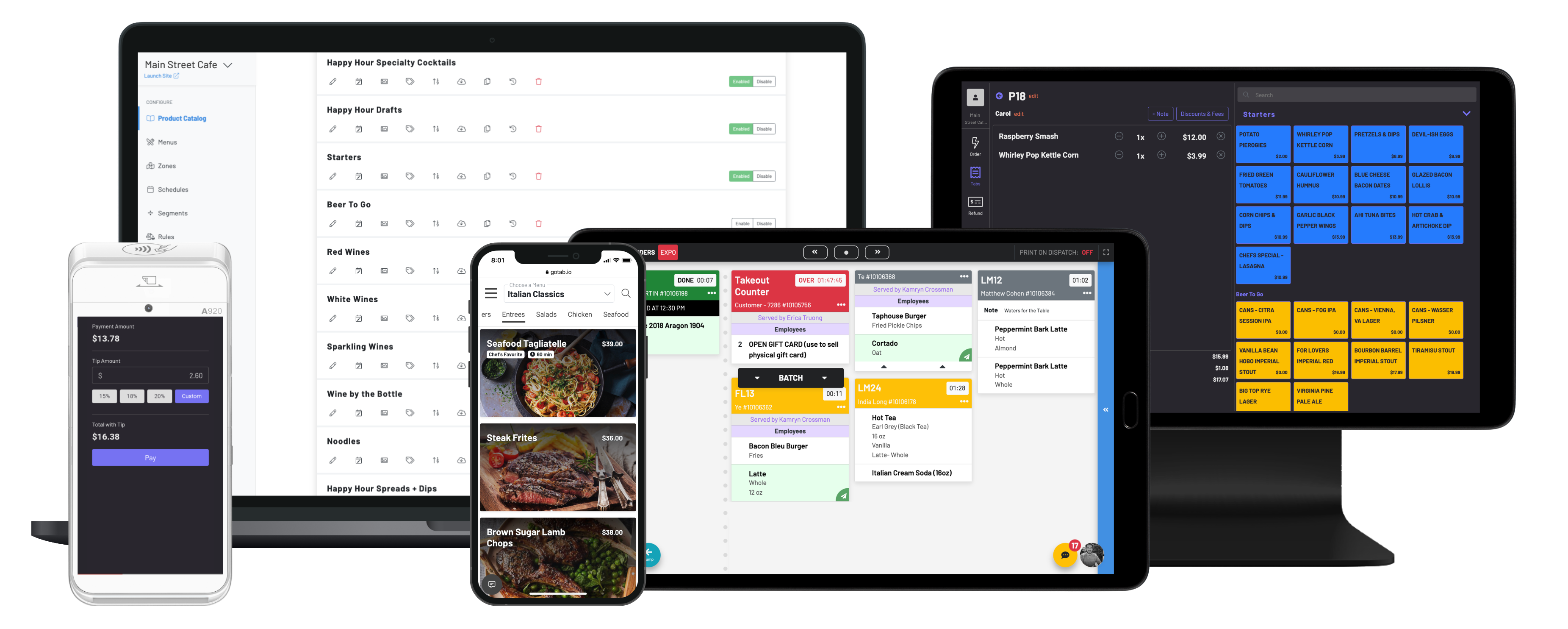 Product Description
GoTab's contactless ordering & payment technology allows guests to order and pay for food and drinks, whether in the hotel restaurant or in your guest room via their mobile device. Guests can browse your branded, customized message and menus. We enable more efficient operations for any service model be it IRD, bar, pool area, counter, or table service, and also self-service using QRs for both ordering and payment.
Why This Product?
GoTab's focus is supporting our clients by offering 24-hour support, listening to feedback, and recognizing our clients as co-creators of our product. We have unique features such as sharing tabs, 2-way texting between the kitchen/server and guest as well as flexibility with your menu set up and ability to see and analyze your sales.
Who Uses This?
Hotels, restaurants, breweries. GoTab for omni-channel commerce and fulfillment flexibly fits all shapes and sizes of restaurants because of its open architecture.
Key Features/Benefits
Automate service request delivery
Update menus and hours of operation on the fly​
Track and stay up to date on order statuses
Track request fulfillment time
Monitor real-time data analytics
Two-way text communication​
Automated cross-selling​
VIP and member discounting​
Custom event menus​