Transforming and Simplifying Hotel Contract Management
In the post-pandemic hospitality market, hoteliers need to be able to easily manage their rates and contracts in order to maximize revenue, occupancy, and sales. But this is almost impossible to do when you have thousands of mostly redundant rates, tied to hundreds of individual contracts.
In this edition of StayNTouch Innovation-VIEW, we talk with one of our Product Managers, Johan Meiring, and discuss how StayNTouch used Agile development to completely reimagine and simplify how hotels manage their contracts and rates. By radically streamlining redundant rate codes, we were able to dramatically simplify rate management, while making contracts significantly more flexible and easy to manage.

Q: Why did StayNTouch decide to Reimagine the PMS Contracts Module?
Johan: Traditionally, rate and contract management has been a complex area for PMS platforms: Generate too many redundant rates and flexibility and ease of use suffers. By reorganizing rates according to their contract rather than their rate code, we were able to greatly simplify the user experience and reduce the number of rate codes from thousands to a few hundred. Now, hoteliers can easily and intuitively manage the negotiated rates for a wealth of companies, without wasting time on repetitive manual tasks.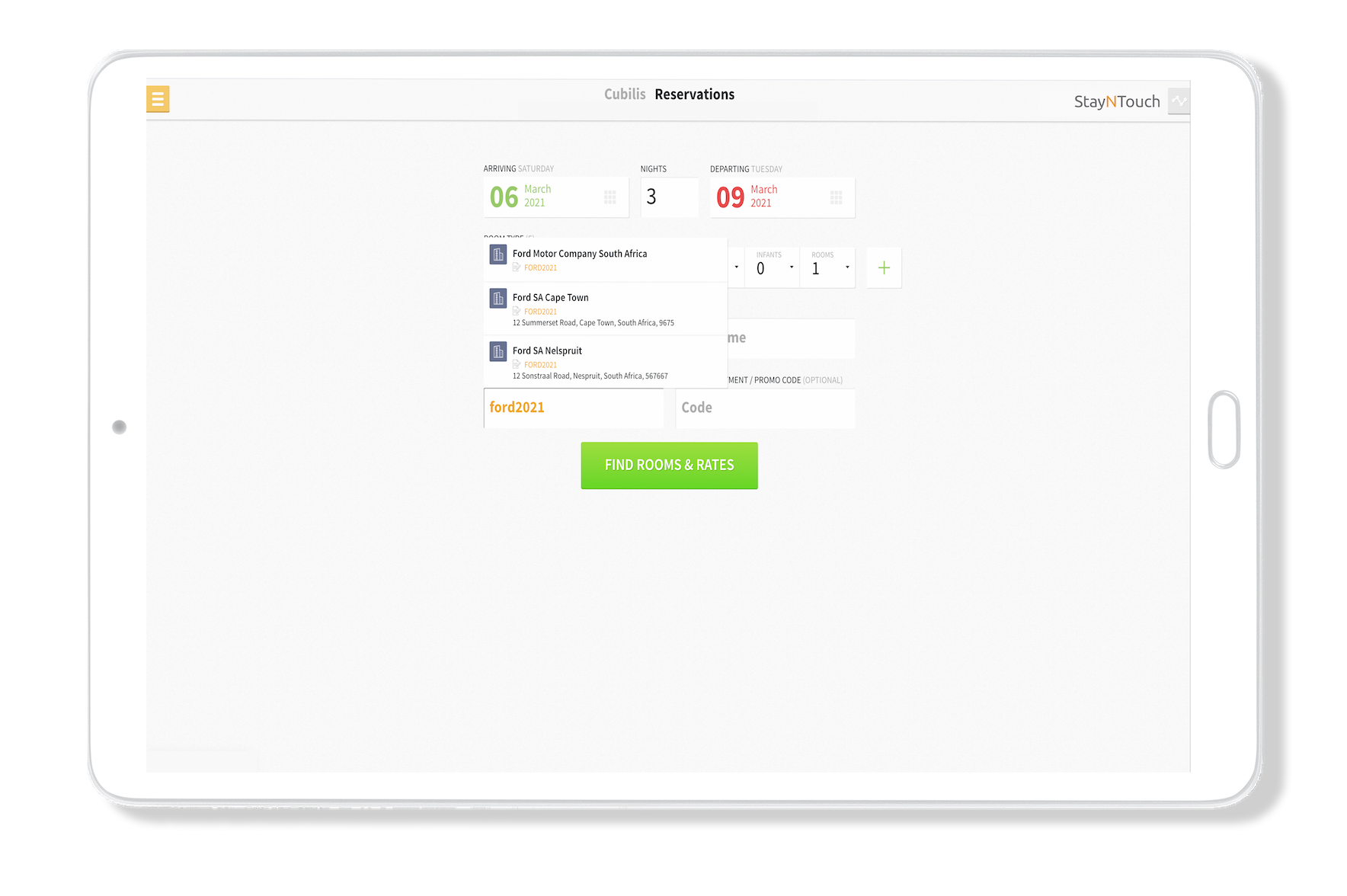 Q: How can StayNTouch Cloud PMS' Contracts Module benefit hoteliers? What makes it such a game changer?
Johan: The StayNTouch Cloud PMS Contracts Module fundamentally transforms how hotels manage rates and contracts, making them significantly easier to manage for hoteliers. For example, our contracts screen displays the entire contract for a company or travel agency, rather than just their individual negotiated rates. This makes searching for the right profile effortless and intuitive and gives the hotelier more relevant information once the profile is found. 


Reducing the number of rate codes also makes rate-loading substantially more efficient. This streamlines the distribution chain giving hoteliers much more control and flexibility over how they manage contracts in the PMS. One contract can be attached to multiple rates, which allows the hotel to offer a selection of negotiated rates to their customers. For example, if a weekend or promotional rate is more advantageous to the contract partner than the contracted rate, the hotel can make these additional rates available to the contract.
With this, we were able to create a "Parent/Child" account structure which is much easier to understand and manage for the hotel. For example, hoteliers can now simply change a contract's applicable dates to renew from the contract itself, instead of having to recreate each contract every year or needing to go into the administrative part of the system to apply the changes.
Hoteliers can also create future contracts for the upcoming year with the rates already linked, even if the rate details aren't fully configured. They can also keep those contracts inactive until negotiations are complete, and then activate them when they are ready to start selling. This can benefit sales because they will be able to sign contracts without having to immediately configure rates or wait for November's rate season.
Q: How did StayNTouch utilize the Agile development process to reimagine the Contracts Module?
Johan: StayNTouch has a long tradition of developing innovative, intuitive technology that makes day to day tasks more streamlined and easier to complete. We've found that we get the most innovative results when we model software development on the logic of real-world relationships. That is really the essence of the Agile development process 一 you can't tell exactly where the journey is going to end, until you uncover what is actually affecting the user experience, and how software development can make that experience better.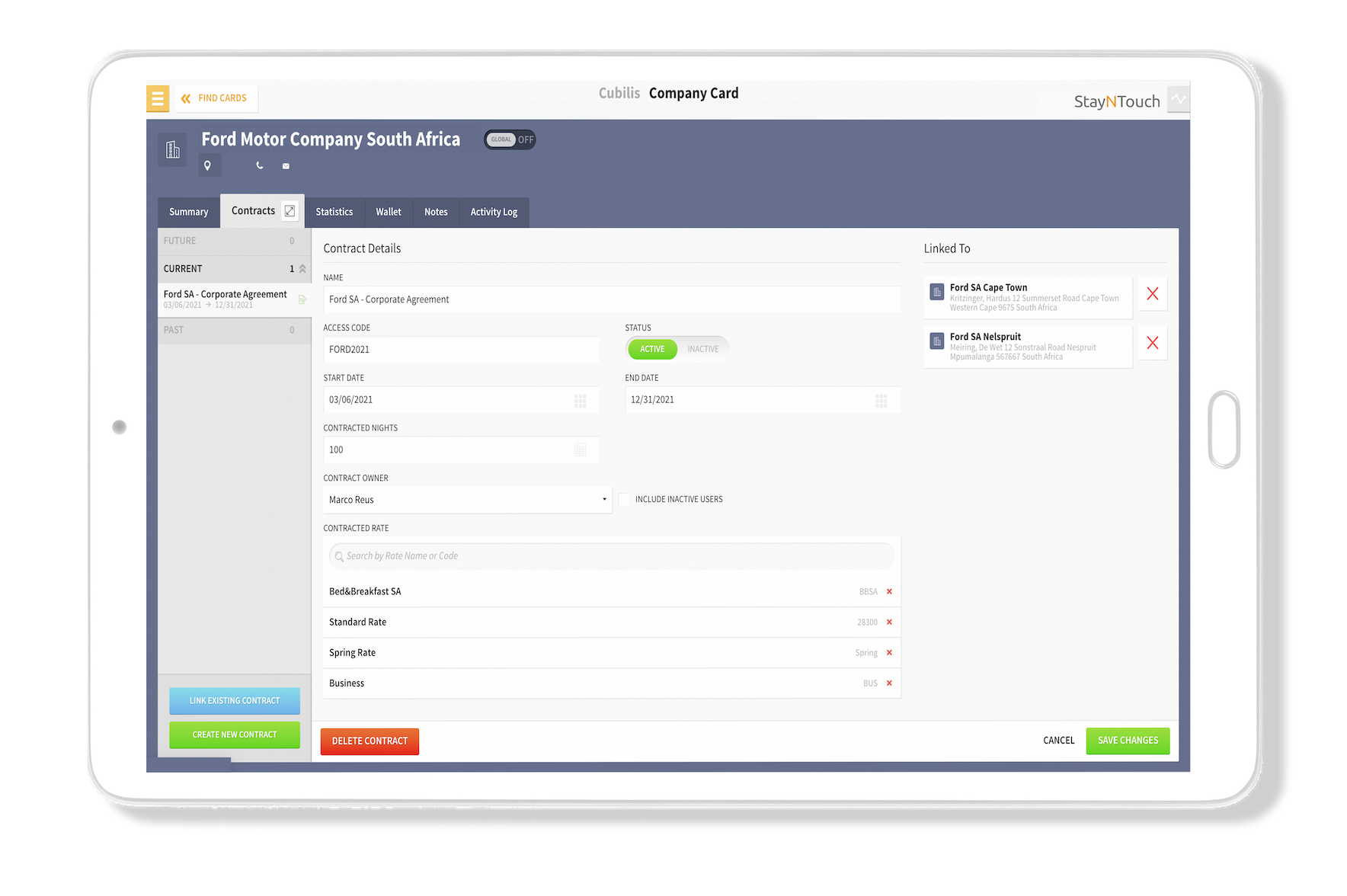 Our development process began by setting up focus groups with customers that had the most complex contract management requirements, to best understand how we could transform our contract module in the most efficient way. We talked to our clients and captured their feedback in a way that would inform our future development priorities.
When we applied the Agile process to rate/contract management, we were able to discover the most effective way to detach the "old" contracted rate from the contract itself, essentially allowing a contract to exist without a rate. As development progressed, we removed the direct-rate association from contracts and truly revamped the core functionality of the contracts module, making it easier for users to manage their contracts. 
Q: How will this benefit hotels in the post-pandemic hospitality market?
Johan: Fortunately, the market is finally beginning to recover from the COVID-19 pandemic 一 New cases are down, lockdowns are easing, and people in general are more comfortable traveling. But hotels aren't fully out of the woods: Occupancy is still well below 2019 levels, and hotels are still experiencing significant shortages in revenue, resources and staff. In order to succeed in this "new normal," hotels have to maximize sales and optimize bookings.
By streamlining our rates and contract management systems, we're giving hoteliers the tools to maximize revenue while minimizing administrative busywork. 
Do you want to learn more?
When hoteliers can intuitively manage rates and contracts, they can more easily optimize revenue, occupancy and group sales. To learn more, sign up for a demo of StayNTouch Cloud PMS!