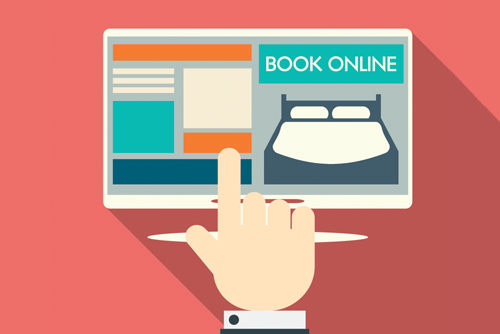 OTAs have become somewhat like your worst best friend. While the exposure properties gain from OTAs is undeniable, many hoteliers are asking themselves if the pleasure is worth the pain. When bookings are made through an OTA, hotels find themselves paying commission fees upwards of 25% on booking revenue. Morgan Stanley Research estimated that the global hotel industry saw revenues of $570 billion last year and of that amount, brands took home about $11 billion for branding fees. OTAs, on the other hand, collected $16 billion in commissions… Ouch!
OTAs also have massive budgets – in 2015, it's estimated that both Priceline and Expedia spent more than $5.7 billion on direct advertising (something hoteliers would find it difficult to compete with), and because of their size, OTAs have massive leverage when it comes to negotiating contracts – everything from guest information that is (or more than likely, is not) passed to the hotels, commission rates that are set, last room availability clauses, rate parity and everything in-between.
However, hotels are fighting back; Marriott and Hilton managed to renegotiated their contracts and got the OTAs to agree to lower fees, eliminated last room availability as well as putting in a clause to get around rate parity, something which seems to be heading towards the hoteliers' favour (finally a win!). In Europe rate parity has been banned in France, Germany, Italy, and Sweden with many others following suit by trying to instate the same law. However, OTA's are still a force to be reckoned with and according to research OTAs account for 71% of all online bookings and for smaller hotels it can be as high as 85%!
REGISTER FOR THE WEBINAR NOW!


But one area where hotels have a major advantage over the OTAs is controlling the actual guest experience during their stay, and it's arguably one of the most effective ways to create loyalty among customers. "The hotel is the best expert on their own property. You can never find anyone at the OTA who has knowledge of that property to the degree that the hotel does…" Charlie Osmond, Triptease.
Here are 3 ways hoteliers can recoup revenue lost to OTAs at booking;
#1 Upselling: Upsell gives hoteliers the opportunity to recoup some of the lost revenue from OTA bookings as well as develop a deeper relationship with their guests. With a cloud PMS solution, hotels can offer automated room upgrade promotions that are available with pictures of the upgrades to increase conversion. Highly targeted and relevant up sell ad's can provide for a 15% to 20% conversion rate from those presented with the ad (upgrade). For hotels with an average of 150 rooms, 60% occupancy, that can ad very easily another $65,000 revenue annually!
Pushing upsells not only allows a property to maximize revenue from its occupancy, increase the average daily rate (ADR) but also provides a better traveller experience and increases guest satisfaction.
#2 Personalisation: With a cloud PMS hoteliers can easily gather, collate and identify guest preferences allowing them to enhance and personalise the guest stay experience accordingly. Collated data provides a real insight into guests' stay and spending habits thereby enabling hoteliers to create personalised offers and increase guest wallet share.
Such rich guest data means hotels can promote real time offers and sell customized relevant ancillary products or services to their guests, at the right time in their journey and at their moment of decision. – Which leads us to our next point, loyalty.
#3 Loyalty: As a result of leveraging "big data" to provide a customized and personalised service, guests feel unique all of which results in improved overall guest satisfaction and increased customer loyalty. According to the Harvard Review, customers who had the 'best experience' spend 140% more and on average, loyal customers are worth up to 10 times as much as their first purchase!
Converting guests to loyal members means you can market to and incentivise them to book direct on their return visit with exclusive offers they could not otherwise purchase via OTAs.
When Hilton launched HHonors rates, membership enrolments increased nearly 80% year over year – direct web traffic increased as its share of occupancy by members was nearly 56% in the second quarter, up more than 400 basis points year-over year!
While some hoteliers might have a policy to give OTA bookers the smallest room, down the furthest corridor with little or no perks, with OTAs growing dominance, it's more important than ever to stay with the customer through every step of the guest experience. You never know when a small suggestion could make a big difference, in both revenue and loyalty.