The traditional hotel service model has evolved.
Mobility has changed everything.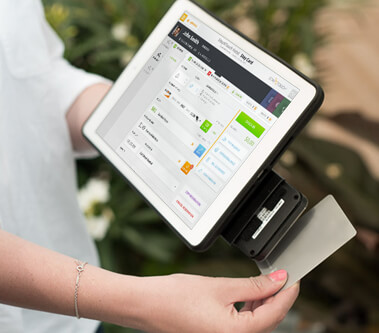 Companies like Apple and Nordstrom have proven that mobile service is a competitive differentiator. An empowered, mobile staff removes barriers and services guests where they are anytime.
Be ready to reap the benefits:
10% to 20% Increase in Revenue
20% to 30% Cost Savings
Increased Guest Service (Choice)
Increased Staff Efficiency
Introducing Rover.TM
Available as your new PMS or an Overlay to your existing PMS.
FRONT DESK

RATE MANAGEMENT

GROUPS

RESERVATIONS

HOUSEKEEPING

FINANCIALS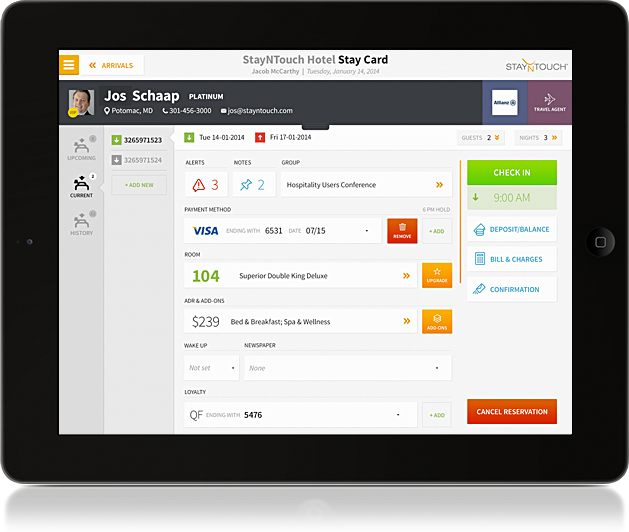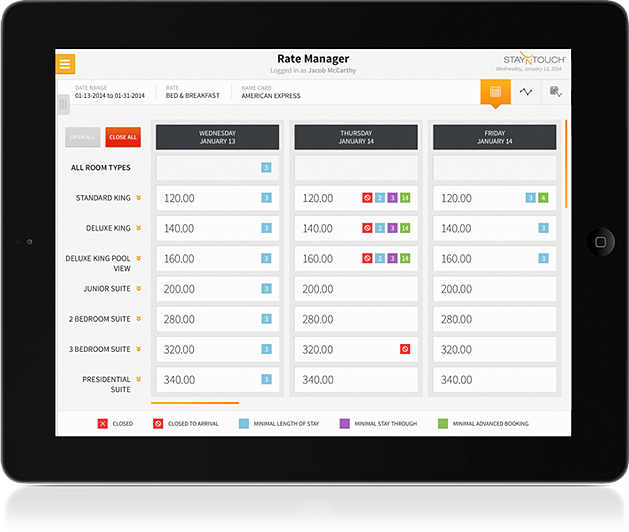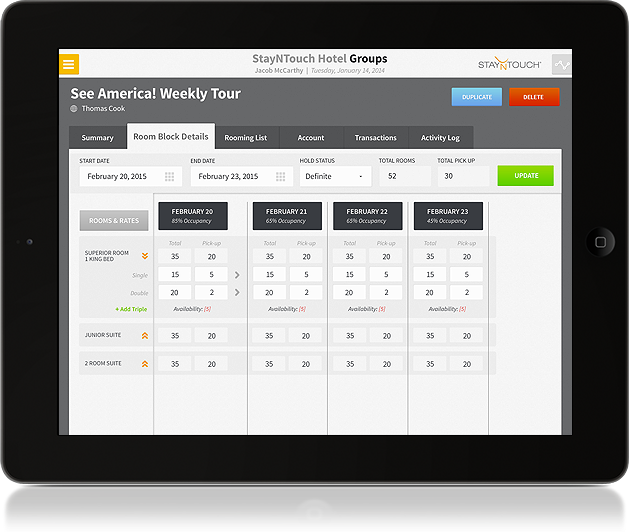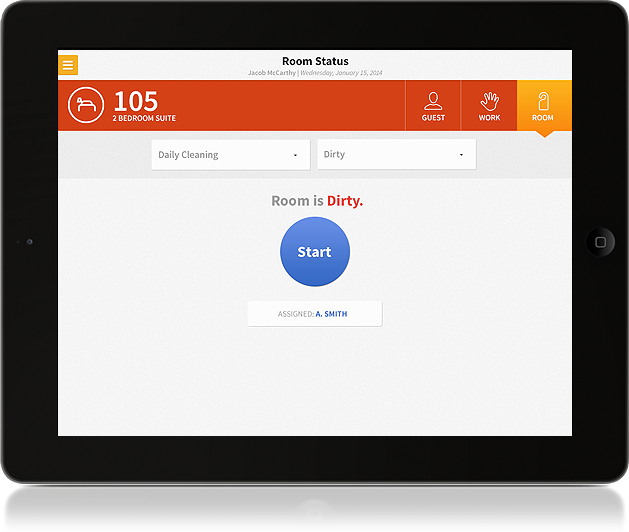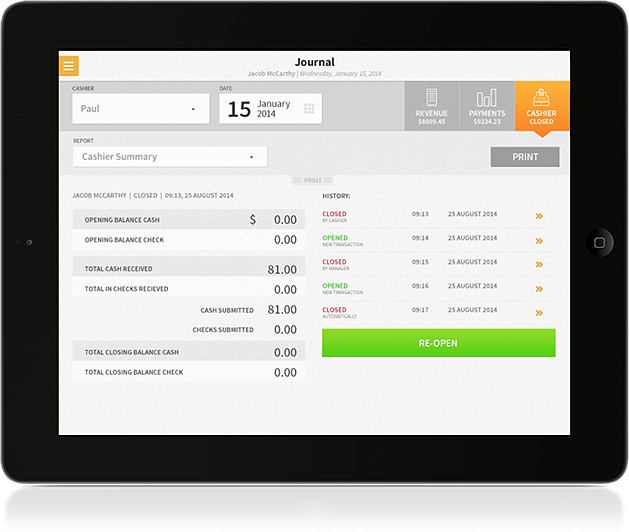 Front Desk includes Check In/Out, Upgrades, Post Charges, Folios, Key Encoding, Alerts & more *Some features only available in Full PMS.
Rate Management includes Remote Instant Rate & Restriction Updates, Derived Rates, Channel Manager, Single and Bulk Rate Close-outs, Percentage and flat rate adjustments *Some features only available in Full PMS.
Group Management includes Group Check-in, Check-Out, Post, Flexible Hold Status, Rooming List, Release Dates, On-the-fly Rate *Some features only available in Full PMS.
Reservations include Booking Engine, Deposit Schedules, PCI Compliant, 100% Tokenized, EMV Ready, Mobile Dashboards, Travel Agent Accounting, Direct Bill, Digital Signature Capture, Guest Profiles *Some features only available in Full PMS.
Housekeeping includes Work Management, Remote & Instant Room Status Updates, Rooms display Filter, Update status/condition *Some features only available in Full PMS.
Financials include Account Management, Simple A/R, Daily Journal, Mobile Reports *Some features only available in Full PMS.
Easy Integrations...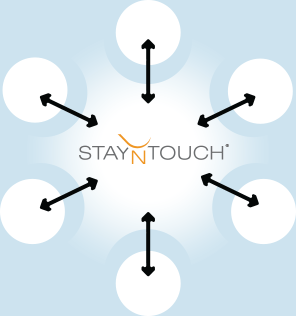 Hotel IT staff have a myriad of new tech and distribution opportunities from which to choose. But the fruits of these new services can only be enjoyed if your PMS can interface with them.
Rover is designed for todays' technology reality – from web booking APIs to channel management software, if you have a technology partner, Rover can connect to it.
...Easier Pricing.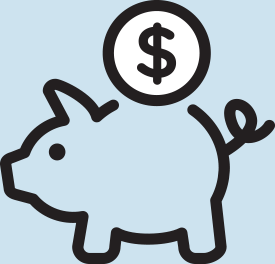 Ready for a breath of fresh air? Simple monthly pricing. For example, interfaces are included. StayNTouch not only makes your PMS easy to use, it makes paying for the PMS easy to bear.
Combined with the lightning fast set-up and minimal training, we make the upgrade to your new PMS totally painless.
Your PMS is now a money-maker.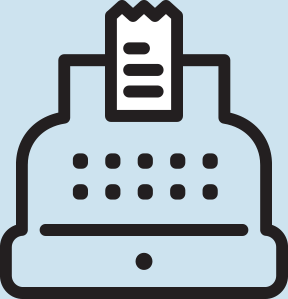 A PMS will help with operational efficiencies, but until now, your PMS was never working to actually drive revenue for you.
Rover does. Upgrades and dynamic packages are built directly into the Rover interface. Staff won't need a script to remember to up-sell. And the same prompts are built into all Zest consumer interfaces as well.
Rover is not just a PMS. It is your new revenue channel.
The benefits of good design.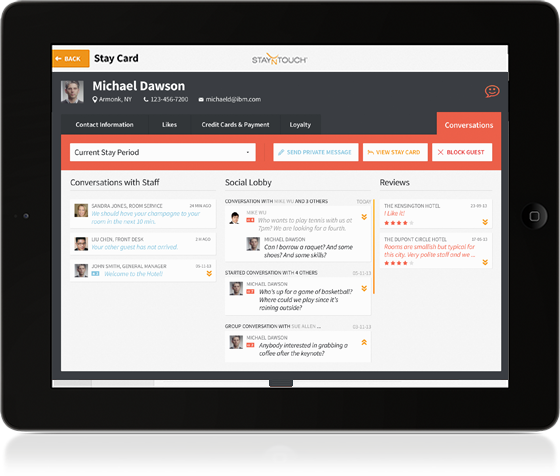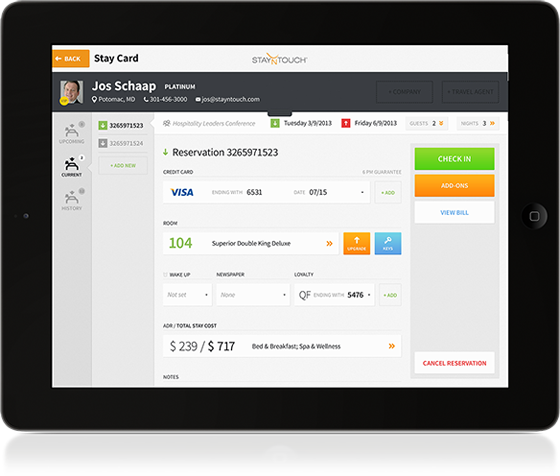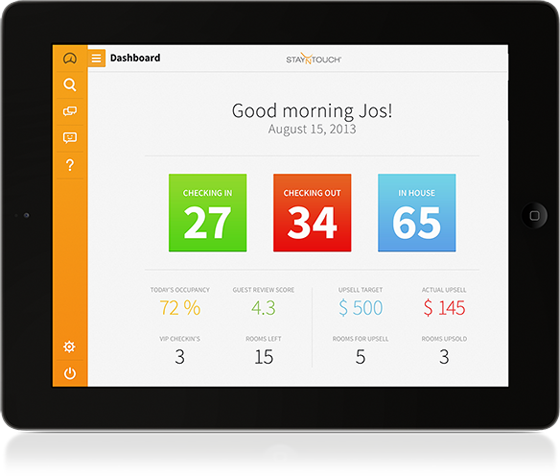 Up to 80% reduction in training
Staff simply know how to use it
A design that pushes upgrades
Guest/Group Check-Ins… Anywhere
Reduce Front Desk Lines
Improved Guest Engagement
Why settle for complicated, hard-to-use software?
Request a Demo