Company
This team designed and built some of the most successful hotel software in the world. Now we are re-thinking an entire industry.
Question Assumptions. Demand Quality.
StayNTouch is a "Software as a Service" mobile hotel property management system (PMS) company focused on developing solutions that help hotels raise service levels, drive revenues, reduce costs, and ultimately change the way hotels can captivate their guests.
Developed with mobility in mind, the pioneering platform enables hotels to create long lasting relationships with their guests by delivering personalized service levels that today's guests require. StayNTouch operates on tablets and smartphones, empowering hotel employees to go above and beyond in exceeding guest expectations at every touch point.
Powering over 85,000 rooms globally, our game-changing solution frees hotels from the constraints of legacy or premise systems, dramatically streamlines operations, increases margins, and revolutionizes how front-line staff connect with guests.
StayNTouch is a trusted partner to many of the most forward thinking hotels, resorts, casinos and chains in the industry, including Yotel, Zoku Amsterdam, Conscious Hotels, Valencia Hotels, The Freehand Hotels, First Hotels, Modus hotels and the Fontainebleau Miami Beach.
Team Leaders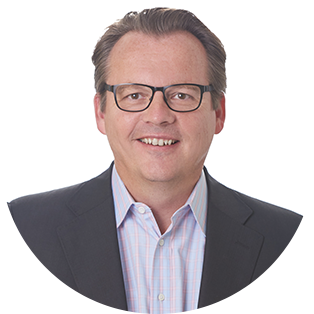 Jos Schaap, CEO – Founder
Product Development | Strategy and Vision
Jos has a 20+ year track record in hotel software technology. He began StayNTouch with the vision of re-inventing the hotel PMS technology; making it simple, mobile and transitioning the software to the cloud.  Prior to StayNTouch, Jos spent 17 years at MICROS Systems Inc. (Now Oracle Hospitality), as a Senior Vice President of  in charge of global product development and strategy for the Lodging and eCommerce divisions. During his tenure, MICROS' hospitality products became the global market leader growing the company's revenues from less than $300 million to $1.1 billion. Jos was responsible for introducing a number of new products enabling MICROS to enter all hospitality segments from limited to full service hotels.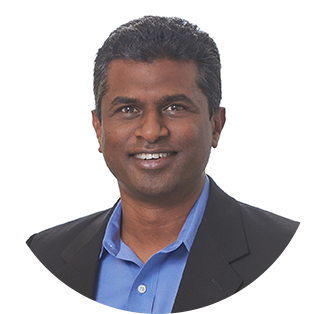 Gopkumar "Gop" Sarangdharan, CTO & Co-Founder
Architecture and Engineering Guru
Gopkumar has over 15 years of experience as a software engineer and development manager. Most recently Gopkumar founded Mobifuz a mobile apps development company. Prior to that Gopkumar worked as Software Development Manager at MICROS Systems. At MICROS he managed and led the hotel e-commerce, mobile application development team and successfully delivered multiple guest service mobile applications for their customers. He was also instrumental in developing critical interface components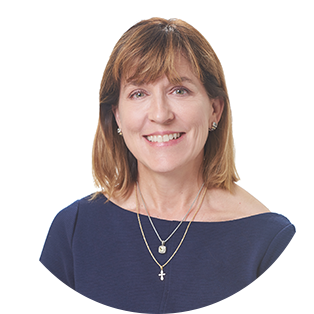 Danielle Metzler, Chief Financial Officer
Finance and Human Resources
Danielle has over 20 years of experience in finance and accounting for technology, software and service companies.  During her tenure at Mandiant Corporation, she led the finance organization supporting the company's rapid growth from $12 million to just over $100M and a successful acquisition by FireEye Corporation (FEYE) just shy of $1 billion.  Prior to Mandiant, Danielle was as the CFO of Momentum Systems, a systems integrator which was acquired by OpenText (OTEX).  Most recently, Danielle was the CFO at AnyPresence, a startup in the mobile software industry.  Danielle is a licensed CPA and has an MBA from the University of Michigan.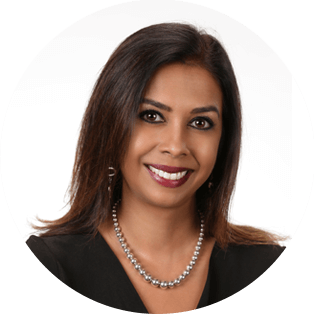 Nisha Singh, Vice President of Sales
Nisha brings more than 15 years of sales management experience, with a focus on driving growth in cloud-based SaaS companies. Nisha comes from CircleBack, Inc., where she worked closely with the CEO to build out the entire sales and client success infrastructure from the ground up, helping lead the company to a $12M Series C funding. Prior to that Nisha was  a Sales Director at Vocus, a SaaS firm providing software to the PR and Advertising industry. At Vocus, Singh managed a team of cloud based Sales Executives to success. She has a B.A. from George Mason University.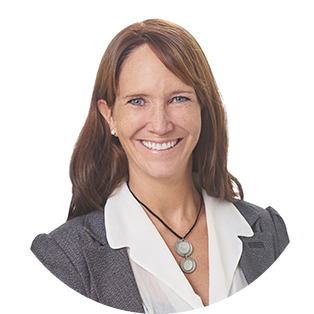 Nicole Dehler, Vice President of Product Management
Hotel Operations & Product Guru
Nicole spent more than 12 years in the Regional Divisions of MICROS Systems, divided between Product and Project Management of Property, Sales Force and Central Reservations Systems. For the past 8 years she led the Enterprise Team in Asia Pacific as Director of Operations, looking after large scale software implementations as well as managing the regional launch of E-Commerce products and Smartphone applications. During her time at MICROS, Nicole worked in close liaison with Product Management and made many contributions to both the PMS and CRS products. Nicole joined StayNTouch in early 2013 spearheading the PMS development from the very beginning.
Board of Directors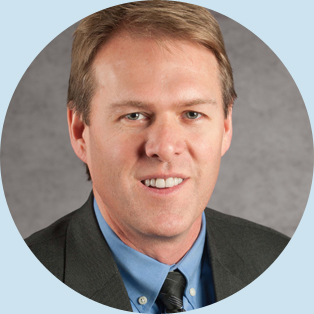 Michael Koetting
SVP Supplier Management, Concur Technologies
Mike Koetting is Concur's EVP of Supplier and TMC services.  Based in Eden Prairie, Minnesota, Mike joined Concur in 2010 and is responsible for the travel supplier, GDS and TMC relationships of Concur and TripIt.  As one of the architects of Concur's TripLink solution to open booking, Mike and his team negotiated and implemented the first TripLink for Supplier agreements, enabling travelers to benefit from a managed travel experience when booking directly with suppliers. Prior to joining Concur Mike held a variety of senior positions at Carlson Wagonlit Travel and Maritz Corporate Travel.  Business Travel News named Mike one of the 25 Most Influential Travel Executives of 2006.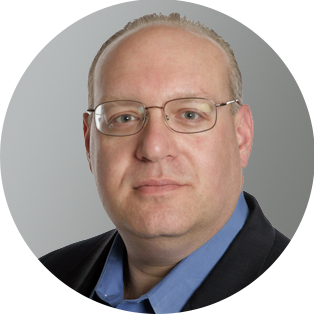 Michael Eberhard
President, Global Distribution, Concur Technologies
Michael Eberhard is President of Global Distribution for Concur Technologies, an SAP company—and has more than 25 years of global sales and executive management experience in the high-tech marketplace. Since joining Concur in 2003, Eberhard has held several roles including Executive Vice President & General Manager of Global, Executive Vice President & General Manager for Asia Pacific (based in Singapore) and Executive Vice President of Worldwide Sales & Business Development.
Prior to joining Concur, Eberhard was the Vice President of Worldwide Sales, and one of the key executives who helped establish Xign as a market leader in the electronic invoice presentment and payment sector. Prior to Xign, he served as Vice President and General Manager, Western Region for Ariba, as well as Vice President and General Manager of Education & Government at PeopleSoft.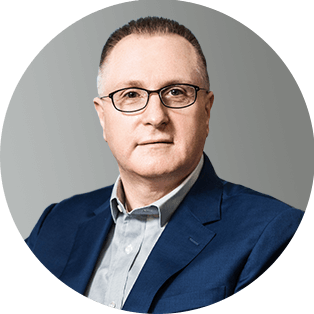 Kevin King
Chief Operating Officer, Shiji Information Technology (Beijing) Co., Ltd.
Kevin Patrick King has worked as the Chief Operating Officer of Beijing Shiji Information Technology Co. Ltd since June 2015. Shiji is a leading cross vertical technology solutions provider that develops and represents solutions for the Hospitality, Food Service and Retail industries across China.
Prior to joining Shiji Mr. King worked with the leading Hospitality technology solution provider, MICROS Systems Inc. for over 17 years in various operational and business management roles, including the business and technical development of global payment solutions.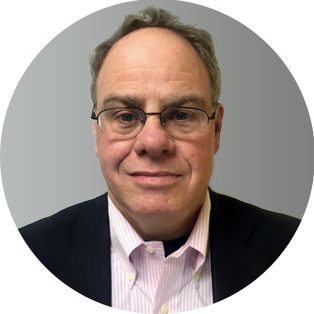 Peter Rogers
Former EVP Business Development and Investor Relations, MICROS
Peter J. Rogers, Jr. is a board member of three privately held hospitality software companies; StayNTouch of Bethesda, MD, Dovetail Systems of Bethesda, MD, and B4Checkin of Halifax, Nova Scotia, where he serves as Board Chairman. He is also principal of The Stroudwater Group, a management consulting company in Washington, DC.
Mr. Rogers was EVP for Business Development and Investor Relations for MICROS from 1996 to 2014 when it was acquired by Oracle Corporation. Mr. Rogers also served in the role as setting pricing, managing its strategic partner relationships, creating its strategic plan and participating in its merger and acquisition efforts.
Mr. Rogers has extensive board experience. He served nine years as a board member for Johns Hopkins Howard County General Hospital, four years as a board member on Johns Hopkins Medicine and Executive Boards, eight years on the Howard County Economic Development Authority, and three years as President of The Hotchkiss School Annual Fund and a member of the Board of Trustees.
Advisors
Scott Dawson, Managing Director Dewberry Hospitality Group
Marco Burlimann, Area General Manager Modus Hotels, Washington DC
Investors

Concur is a leading provider of integrated travel and expense management solutions. Concur's easy-to-use Web-based and mobile solutions help companies and their employees control costs and save time. Concur Connect is the platform that enables the entire travel and expense ecosystem of customers, suppliers, and developers to access and extend Concur's T&E cloud. Concur's systems adapt to individual employee preferences and scale to meet the needs of companies from small to large.
Concur's vision of The Perfect TripTM is built on creating a travel ecosystem that dynamically responds to the needs of business travelers, the companies that they work for and the suppliers that serve them. Through the Concur Perfect Trip Fund, Concur is building and supporting a vibrant community of emerging T&E sector companies and helping to accelerate their growth. Through a unique combination of strategic investment and value-added partnership opportunities within the travel ecosystem, Concur continues to extend the Concur T&E Cloud and make it the global platform for innovation for business travel. (www.concur.com)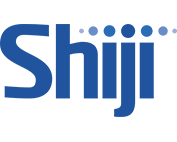 Shiji Networks was established in 1995. Since then, the company has been working with hotels to setup their Local Area Networks for the installation of Front Office Systems. With the in depth knowledge of LAN technologies and experience in hotels' operation environments, Shiji has become the leading and preferred IT company in the hospitality industry.
In 1999, Shiji began its Research and Development on the internet/intranet technology to develop a full IP Hotel solution. An IP Hotel solution is a high-end IT solution for hotels that integrates multiple digital-based systems into one cabling infrastructure. Shiji believes that the IP Hotel concept would revolutionize the hotel operations and its operating systems.
In 2003, became the appoint Exclusive Agent for MICROS-Fidelio in The People Republic of China.
Over the years, Shiji has become a System Integrator, System Service Provider and System Developer. Its core business remains in the hospitality and naturally, the product that it carries are targeted and suited for hotel environments. Shiji has serviced over 400 hotels thus far; amongst them are four to five stars hotels. Shiji has also been appointed as the preferred vendor for many International Hotel Groups like Grand Hyatt, Sheraton, Hilton, Shangri-la, Marriott, Peninsula and Accor etc.

Triangle Peak Partners is a Palo Alto based venture capital investor. The firm focuses on all areas of technology including software, internet, digital media and hardware. TPP has offices in Palo Alto, Carmel and Houston. For more information, visit www.trianglepeakpartners.com.

The Maryland Venture Fund is an early-stage, evergreen venture capital fund dedicated to funding and growing the next generation of outstanding businesses in Maryland. We are an experienced team with significant operating and venture experience whose focus is on making the entrepreneurs successful. With more than $100M in assets under management, we partner with exceptional entrepreneurs and help them build valuable companies that last.

Acceleprise is an accelerator focused on enterprise technology founded and anchored by investor and entrepreneur Sean Glass. It is the first independent accelerator focused solely on enterprise technology in the United States. Over the next three years, Acceleprise will invest in over 60 companies focused on building web based software to solve large organizations' problems. Acceleprise provides both capital and community support to enterprise entrepreneurs while they work from a shared office in Washington DC over four months. (www.acceleprise.vc)